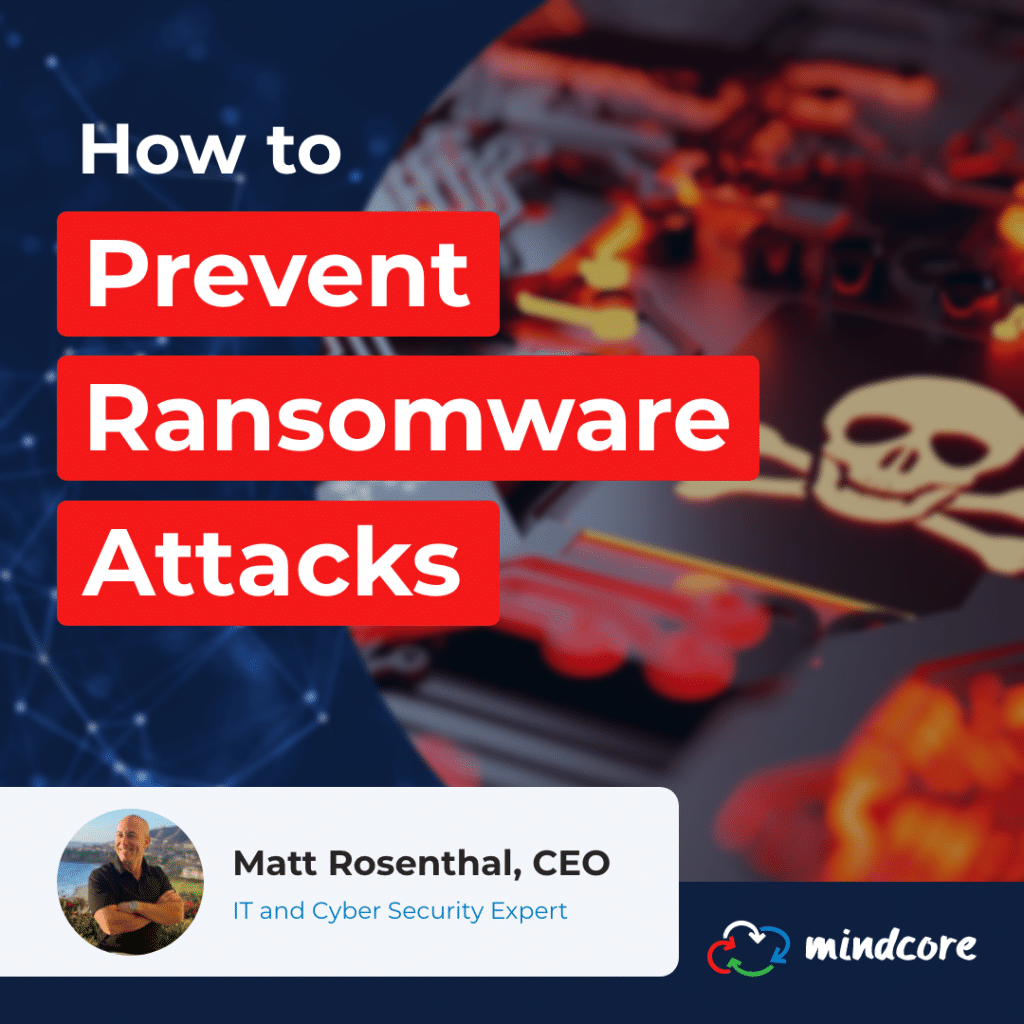 Ransomware is an ever-evolving form of malware that employs encryption to hold a victim's information at ransom. It is one of the biggest cyber security issues today, facing individuals and businesses alike. Victims often only realize that they've been compromised when files, servers, and other systems have been encrypted and they are presented with a ransom note demanding payment in cryptocurrency for the decryption key. So how do you combat these threats?
How to Stop Ransomware Attacks In Their Tracks
Fortunately, even if cybercriminals are already inside your network, it is not necessarily too late to prevent a full-blown ransomware attack. If your organization has a good threat-hunting strategy, you can detect strange or suspicious activity and counter the threat before it becomes a major problem. Criminals can spend weeks in the network before triggering a ransomware attack, so even if initial security measures fail, this delay can provide an opportunity to prevent real damage from occurring.
The US Department of Commerce's National Institute of Standards and Technology (NIST) cyber security framework (CSF) lists five main functions of securing networks: Identify, Protect, Detect, Respond, and Recover. Many organizations rely too heavily on the "protect" aspect as their main line of defense, without a clear strategy for detecting and responding to threats that bypass protections.
"My team will see an initial malware family like QBot – then the adversaries will look around the environment, do some reconnaissance, and then they install a tool called Cobalt Strike, then they move laterally. It's the same playbook – ransomware is coming," said Katie Nickels, director of intelligence at Red Canary.
It's common for cybercriminals to gain access to a network and install malware to help examine the environment they've compromised — followed by a standard set of practices during the days or weeks they're in the network. These are very detectable, predictable behaviors. If you have a good knowledge of your network, this activity can be identified, removed, and remediated before the problem grows to become a full-scale ransomware attack.
The Importance of Threat-Hunting Capabilities
Early detection is the key to preventing a ransomware attack. Threat hunting is a proactive security search through networks, endpoints, and datasets to detect and isolate advanced threats that evade existing security solutions. Smaller businesses or those without a significant IT or information security budget could struggle to engage in threat hunting themselves, but it's much less costly than falling victim to a ransomware attack.
If you don't already have threat-hunting capabilities on your team, partner up within the ecosystem because threat hunting is the best way to identify threats that slip through perimeter-based security architectures. When you're able to see that your network has been compromised, preventing an incident — or at least reducing the impact — is possible. Keeping a ransomware attack restricted to one part of the network is better than allowing it to spread across the whole environment.
The harsh reality is that ransomware attacks are not going anywhere anytime soon, so the best approach is to provide and develop more effective tools to detect and prevent them from occurring in the future.
Protect Your Network From Ransomware with Mindcore
Mindcore is a leading provider of cyber security solutions in New Jersey and Florida, customized to fit your organization's specific needs. After conducting a thorough evaluation, our team will prevent hackers from exploiting your IT vulnerabilities using state-of-the-art technology. Contact us today for more information about our cyber security services or to schedule a consultation with a member of our cyber security team.