Co-Managed IT
Mindcore's co-managed IT services in New Jersey and Florida provide you with the best of both worlds! Our team of experienced IT professionals will work together with your internal IT team to provide a comprehensive range of managed IT services. You'll have access to our expertise, while still maintaining control over your IT environment.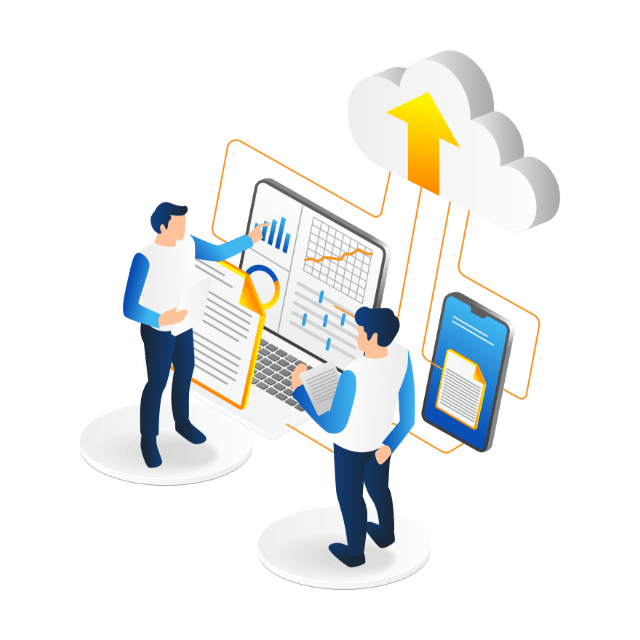 Our Co-Managed IT Services
At Mindcore, we understand what you have invested in building your internal IT team for your company. Our co-managed IT services offer a flexible and collaborative approach to IT management. We work closely with your internal team to provide the necessary support and expertise to ensure your company's IT systems are always up and running smoothly. Below are our co-managed IT services.
24/7 IT Support
Our team provides fast and responsive IT support to help your team perform their jobs effectively. We provide 24/7 support for hardware, software, and network-related issues to have your systems running smoothly.
Compliance and Regulatory Support
Our MSPs help organizations navigate industry-specific compliance requirements and regulations related to data security, privacy, and governance. We implement necessary controls and practices to ensure compliance with relevant standards.
Data Backup and Disaster Recovery
We assist organizations in implementing robust backup solutions, including regular data backups, off-site storage, data recovery planning, and disaster recovery strategies in case of unexpected incidents or system failures.
IT Consultation and Strategy
Our managed service providers work closely with your team to provide expert guidance and consultation on IT infrastructure planning to develop and implement IT strategies and roadmaps that match your business goals and objectives.
IT Infrastructure Monitoring & Management
As part of our IT infrastructure monitoring and management, we use monitoring tools and techniques to proactively monitor servers, storage devices, databases, and applications to identify and resolve issues quickly in order to prevent any disruptions.
IT Project Management
We can take the lead or support your organization's internal IT team in planning and executing IT projects. This includes project scoping, resource allocation, timeline management, risk assessment, and quality assurance.
Server and System Management
Our MSPs take care of server administration, configuration, patch management, performance monitoring, and capacity planning to ensure that your servers and systems operate efficiently, minimizing downtime and maximizing uptime.
Network Security Monitoring
We provide expert network monitoring services to protect your data and network from cyber-attacks. Our team proactively monitors your network for any threats and quickly responds to any events that may occur to make sure it's secure.
Advantages of Co-Managed IT
Co-managed IT can increase IT efficiency and productivity by allowing businesses to delegate specific tasks, allowing their in-house IT team to focus on more critical business operations. This can lead to higher productivity and better performance of the IT department. Our co-managed IT services can help improve your IT operations and overall business performance in multiple ways. Below are some of the advantages that Mindcore's co-managed IT services offer.
Greater Flexibility
Our co-managed IT services offer improved flexibility in how you manage your business's IT infrastructure. We let you choose to delegate IT services or tasks to our team, allowing you to focus on the important aspects of your business.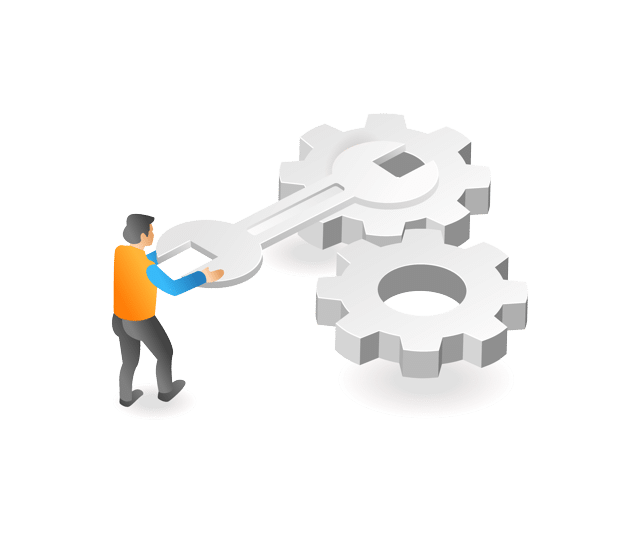 Access to Expertise
External IT service providers often bring additional expertise, knowledge, and resources to the IT landscape, which can help organizations minimize downtime and quickly resolve problems. For this reason, businesses that use our co-managed IT services often receive faster resolutions to IT-related issues.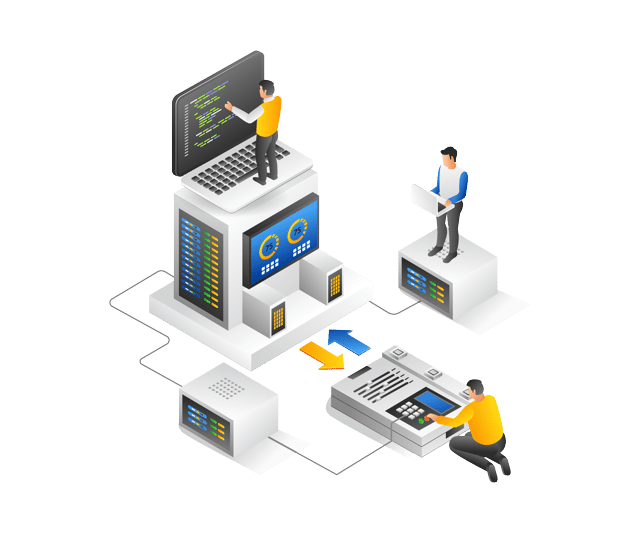 Cost-Effective Solution
Co-managed IT services can help businesses save money by providing support only when it is needed. This can be especially important for small and mid-sized companies with limited IT budgets. In addition to reducing labor costs, co-managed IT services can help alleviate the need for a dedicated IT resource within the company.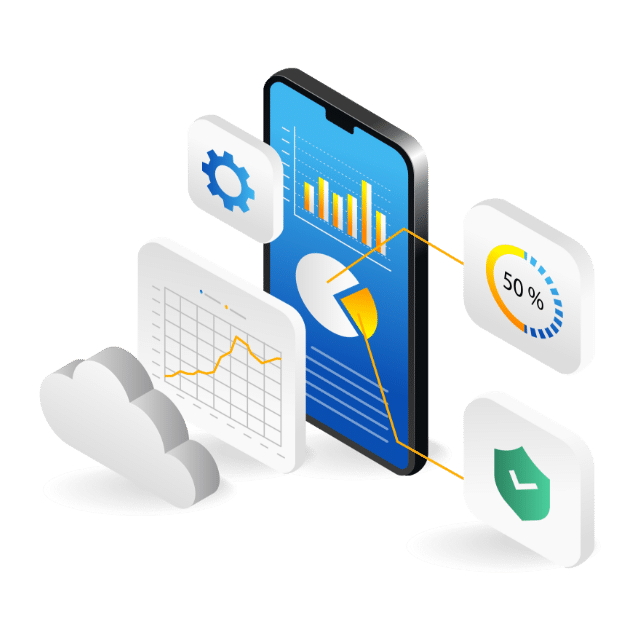 Improved Scalability
We provide businesses with a scalable IT support solution, allowing you to adjust your co-managed services as your business's specific needs change. We work to scale your IT infrastructure quickly and efficiently to help your business succeed.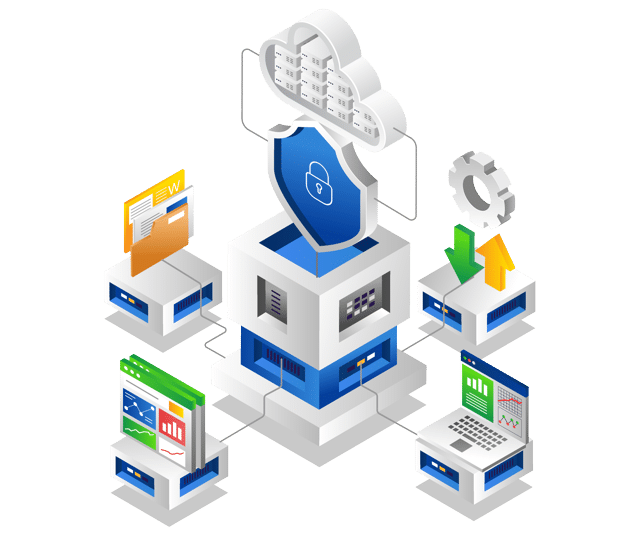 Frequently Asked Questions
What is Co-Managed IT?
See More Details
Co-managed IT services involve a collaborative approach where an organization partners with a managed service provider (MSP) to share the responsibility of managing and maintaining their IT infrastructure and services. It combines the expertise of the internal IT team with the specialized skills and resources of the MSP.
How is the workload divided between the internal IT team and the MSP?
See More Details
The workload division is typically determined based on the specific needs and capabilities of the organization. The internal IT team often handles day-to-day operations and strategic initiatives, while the MSP assists with specialized tasks, projects, or areas where additional expertise is required.
How do Co-Managed IT services differ from fully Managed IT Services?
See More Details
In fully managed IT services, the MSP takes full responsibility for managing and maintaining the organization's IT environment. In co-managed IT services, the organization retains an internal IT department or IT staff who work alongside the MSP to share the workload and responsibilities.
Can the scope of Co-Managed IT services be customized?
See More Details
Yes, the scope of co-managed IT services can be customized according to your organization's requirements. Our MSPs and your organization collaborate to define the areas of responsibility, determine the tasks to be co-managed, and establish service-level agreements (SLAs) to meet specific goals and objectives.
Co-Managed IT Services in NJ & FL
Our managed service providers have years of experience identifying and solving cyber security and IT-related issues businesses commonly have trouble with. We pride ourselves on providing excellent co-managed IT services that help your company grow and allow you to learn from our industry experts. Our offices are based in Fairfield, NJ and Delray Beach, FL, helping businesses get the best IT services and customized technology solutions in the area.
IT Company in
New Jersey
Mindcore Technologies provides IT consulting and managed IT services to companies in New Jersey and throughout the United States. Our office is located in Fairfield, NJ, helping organizations gain a critical competitive advantage with our cyber security services, cloud services, Microsoft 365 solutions, and IT support.
IT Company in
Florida
Mindcore Technologies provides IT consulting and managed IT services to companies in Florida and throughout the United States. Our office is located in Delray Beach, FL, helping businesses solve their IT problems with our cyber security services, cloud services, Microsoft 365 solutions, and IT consulting services. What Our Clients Are Saying
Knowledgeable and patient staff that is dedicated to providing excellent service and working toward a resolution for any potential IT issue you may come across. Highly recommend

Mindcore does a wonderful job with IT services for my company. The rep who set up my computer was friendly and very efficient. I would definitely recommend Mindcore Technologies for your IT and managed network services!

Great company made up of very attentive and responsive people. Hard to imagine anyone else doing it better!

I highly recommend Mindcore for all of your IT/cyber security needs! Great people to work with.

Very professional organization. Very responsive and very timely on all requests. Amazing to work with! Thank you. 🙏

Aurelian Anghelusiu
1663781459
We use Mindcore for additional support when we need it. They are always professional and timely on any project. Would recommend checking them out for additional help or any strategic planning.

Excellent service and excellent staff! My business suffered a short outage and Mind Core IT restored services within minutes. Very grateful they were able to save the day

I have to tip my hat to the staff at Mindcore IT Services. A very knowledgeable and professional staff with great customer service. They were able to fix all current issues, that previous IT administration were not able to solve. They are definitely my go to team!

Working with Mindcore IT Services was an extremely efficient process thanks to Mr. Noriega. He was the absolute best thanks to his knowledge and professionalism. Highly recommend 10/10!

They provided a great service very thorough it was a nice experience, thank you Mindcore IT Services! Will definitely use again.

Kristin Santiago
1658443463
The best IT service I have ever received. The staff is incredibly intelligent and open to answering all questions. 10/10 recommend

Brianna Noriega
1658442847
The best customer service! They answered all my questions and were very helpful. Would recommend to anyone!

Jalyssa Marquez
1658434421
I highly recommend Mindcore IT Services to anyone who needs it. From the customer service, to the seamless assistance and communication they provide, I would not call anyone else! They are very accommodating and patient, which is hard to find. They also work diligently within a timely manner. 10/10!

Mindcore was extraordinarily helpful, professional and thorough in addressing my small business needs. They were able to provide me with a communication systems that works best for my business

MIGDARIS LENNON
1658429033
By far the best experience I have had with an IT company. I had the pleasure to speak to Marcos Noriega and he was very patient with me. He took his time and explained everything to me until I fully understood everything. Mr Noriega was very professional. If I ever contact Mindcore I would only hope I get Mr. Noriega again.

Mind-Core has always been very helpful and tentative to us! Response is always very quickly and the support level is outstanding. There is no job too big or too small for mindcore!

I had a great experience with Mindcore IT, got the job done efficiently and in timely fashion.

Is nice working with J he is a nice guy always able to help people.

Mindcore is an excellent company with a great Team! I specifically work with Jon Rodriguez, and he is simply the best at what he does.

Great company that helps improve overall performance and great professional skills on premise.

Explore Mindcore's Managed IT Services
From backup management to security updates, the mundane tasks required to keep up with your technology can be a tremendous drain on resources and time. Mindcore's managed IT services are here to help along the way. We take over your IT operations and make them more efficient and reliable to help keep your business running smoothly. Let us help you keep your organization status quo with our managed IT services.