Business Continuity Planning
Companies face numerous risks that can disrupt their operations, compromise data security, and lead to significant financial losses. It's essential for your company to have a business continuity plan (BCP) in place to ensure your business runs smoothly. At Mindcore, we offer comprehensive business continuity planning services in NJ & FL tailored specifically to the needs of IT companies. Our experienced team of experts will work closely with you to develop a customized BCP that mitigates risks and minimizes potential downtime.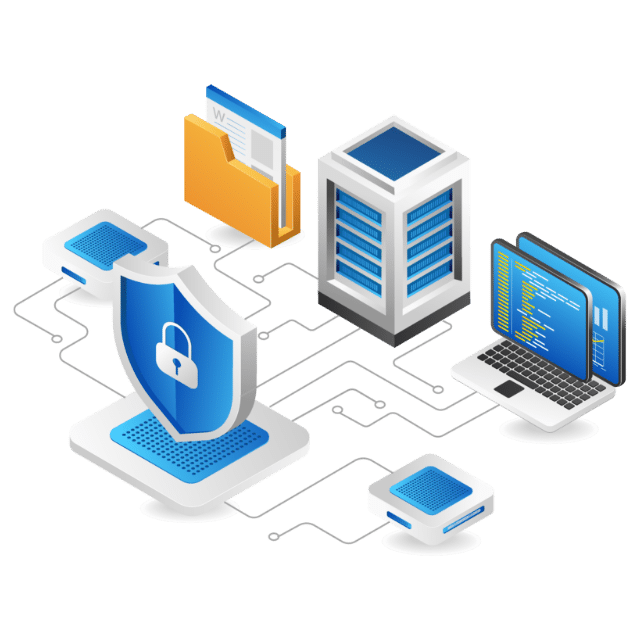 Our Business Continuity Plan Services
Ensure the continuity of your business and protect your valuable assets with our tailored business continuity planning services. Our services can be tailored to meet the specific needs of organizations across different industries, sizes, and risk profiles. We provide you with a comprehensive approach to business continuity planning, ensuring that your company is well-prepared to navigate through disruptions and recover quickly with minimal impact on your company's operations, reputation, and bottom line.
Continuity Planning
We focus on creating a detailed business continuity plan that outlines step-by-step procedures and protocols to be followed during and after a disruptive event. The plan includes roles and responsibilities, communication channels, resource allocation, alternate site arrangements, and IT system recovery procedures.
Awareness Training
We conduct training sessions to educate employees about their roles and responsibilities outlined in the continuity plan. Awareness programs help foster a culture of preparedness, ensuring that all employees understand the importance of business continuity and know how to respond during a disruptive event.
Maintenance & Review Plans
Business continuity plans should be regularly reviewed, updated, and tested to ensure their effectiveness. We create plans that involve periodic maintenance, assessments, audits, and reviews to address changes in the business environment, technology, and emerging threats.
Business Continuity Consulting
We also provide business continuity consulting services to companies. Our experts provide guidance on business continuity planning, risk assessment, strategy development, plan implementation, and ongoing maintenance.
How Business Continuity Planning Works
Don't let uncertainties compromise your success – be prepared with a robust business continuity plan. Learn how our IT consultants can help you mitigate risks and maintain uninterrupted operations.
Risk Assessment & Business Impact Analysis
We begin by conducting a thorough risk assessment to identify potential threats and vulnerabilities specific to your company. This includes analyzing your infrastructure, applications, data centers, and third-party dependencies. We also perform a business impact analysis to determine the potential consequences of various disruptions on your business operations.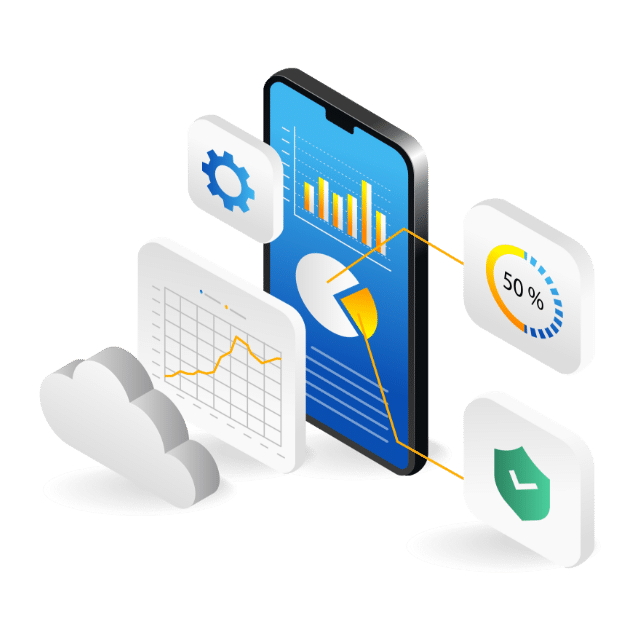 Business Continuity Strategy Development
Based on the findings from the risk assessment, we develop a comprehensive business continuity strategy tailored to your company. Our strategy includes defining recovery objectives, identifying critical business processes and resources, and establishing recovery time objectives (RTOs) and recovery point objectives (RPOs).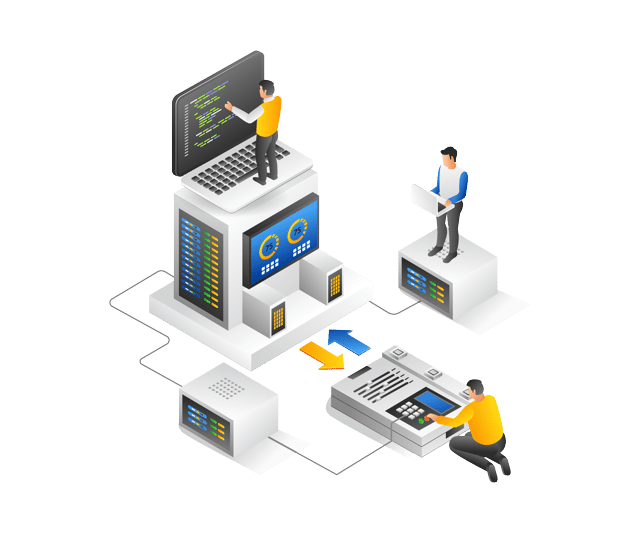 Continuity Plan Development
Our team works closely with your stakeholders to develop a detailed continuity plan that outlines the steps to be taken during a disruption. Our plan includes defining roles and responsibilities, establishing communication protocols, and identifying alternate facilities, systems, and suppliers.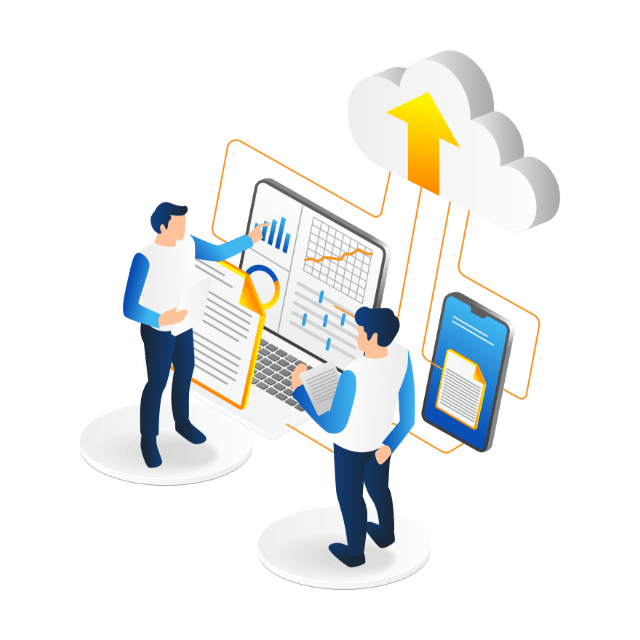 Implementation and Testing
We assist you in implementing the business continuity plan and conducting rigorous testing to ensure its effectiveness. We perform tabletop exercises, simulations, and live drills to validate the plan's feasibility and identify areas for improvement. We also help you integrate the plan into your existing incident response and crisis management processes.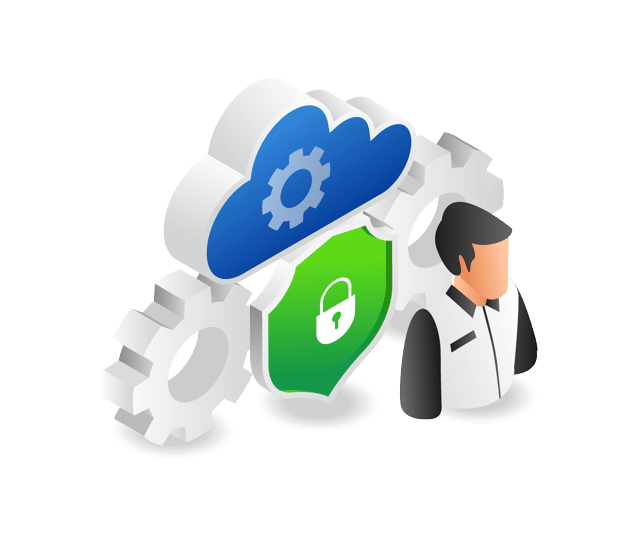 Maintenance and Review
Business continuity planning is an ongoing process. We provide regular maintenance and review services to keep your plan up to date with evolving business requirements, technology advancements, and emerging threats. Our team conducts periodic audits to ensure the plan's effectiveness and relevance.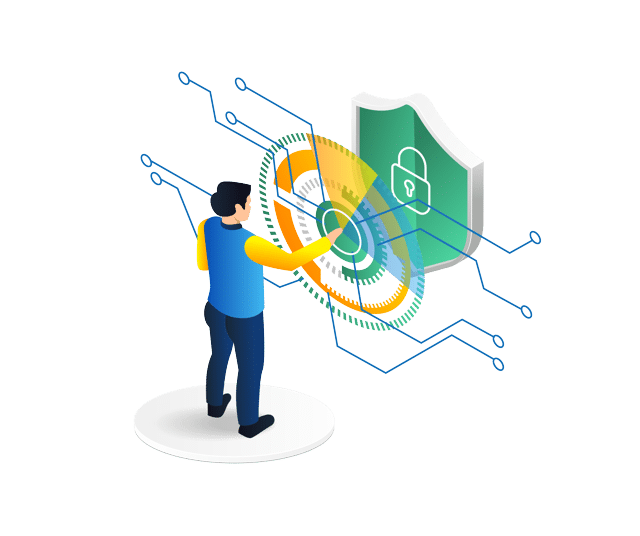 Business Continuity Planning in NJ & FL
Mindcore is a top IT consulting company in New Jersey and Florida, offering business continuity planning for companies across the country. Not all companies know how to drive their business continuity plans to maturity. With our business continuity planning services, we will help you build or optimize your program so that it's focused on your most prominent goals and objectives
IT Company in
New Jersey
Mindcore Technologies provides IT consulting and managed IT services to companies in New Jersey and throughout the United States. Our office is located in Fairfield, NJ, helping organizations gain a critical competitive advantage with our cyber security services, cloud services, Microsoft 365 solutions, and IT support.
IT Company in
Florida
Mindcore Technologies provides IT consulting and managed IT services to companies in Florida and throughout the United States. Our office is located in Delray Beach, FL, helping businesses solve their IT problems with our cyber security services, cloud services, Microsoft 365 solutions, and IT consulting services. What Our Clients Are Saying
Knowledgeable and patient staff that is dedicated to providing excellent service and working toward a resolution for any potential IT issue you may come across. Highly recommend

Mindcore does a wonderful job with IT services for my company. The rep who set up my computer was friendly and very efficient. I would definitely recommend Mindcore Technologies for your IT and managed network services!

Great company made up of very attentive and responsive people. Hard to imagine anyone else doing it better!

I highly recommend Mindcore for all of your IT/cyber security needs! Great people to work with.

Very professional organization. Very responsive and very timely on all requests. Amazing to work with! Thank you. 🙏

Aurelian Anghelusiu
1663781459
We use Mindcore for additional support when we need it. They are always professional and timely on any project. Would recommend checking them out for additional help or any strategic planning.

Excellent service and excellent staff! My business suffered a short outage and Mind Core IT restored services within minutes. Very grateful they were able to save the day

I have to tip my hat to the staff at Mindcore IT Services. A very knowledgeable and professional staff with great customer service. They were able to fix all current issues, that previous IT administration were not able to solve. They are definitely my go to team!

Working with Mindcore IT Services was an extremely efficient process thanks to Mr. Noriega. He was the absolute best thanks to his knowledge and professionalism. Highly recommend 10/10!

They provided a great service very thorough it was a nice experience, thank you Mindcore IT Services! Will definitely use again.

Kristin Santiago
1658443463
The best IT service I have ever received. The staff is incredibly intelligent and open to answering all questions. 10/10 recommend

Brianna Noriega
1658442847
The best customer service! They answered all my questions and were very helpful. Would recommend to anyone!

Jalyssa Marquez
1658434421
I highly recommend Mindcore IT Services to anyone who needs it. From the customer service, to the seamless assistance and communication they provide, I would not call anyone else! They are very accommodating and patient, which is hard to find. They also work diligently within a timely manner. 10/10!

Mindcore was extraordinarily helpful, professional and thorough in addressing my small business needs. They were able to provide me with a communication systems that works best for my business

MIGDARIS LENNON
1658429033
By far the best experience I have had with an IT company. I had the pleasure to speak to Marcos Noriega and he was very patient with me. He took his time and explained everything to me until I fully understood everything. Mr Noriega was very professional. If I ever contact Mindcore I would only hope I get Mr. Noriega again.

Mind-Core has always been very helpful and tentative to us! Response is always very quickly and the support level is outstanding. There is no job too big or too small for mindcore!

I had a great experience with Mindcore IT, got the job done efficiently and in timely fashion.

Is nice working with J he is a nice guy always able to help people.

Mindcore is an excellent company with a great Team! I specifically work with Jon Rodriguez, and he is simply the best at what he does.

Great company that helps improve overall performance and great professional skills on premise.

Explore Mindcore's IT Consulting Services
Are you tired of unexpected IT issues? Mindcore's IT consulting services can help you get efficient solutions for all of your tech problems. Our IT consultants will take care of your project from start to finish, meeting the specific needs of your business so you can focus on growth. Let us solve your IT problems with our expert consulting services!