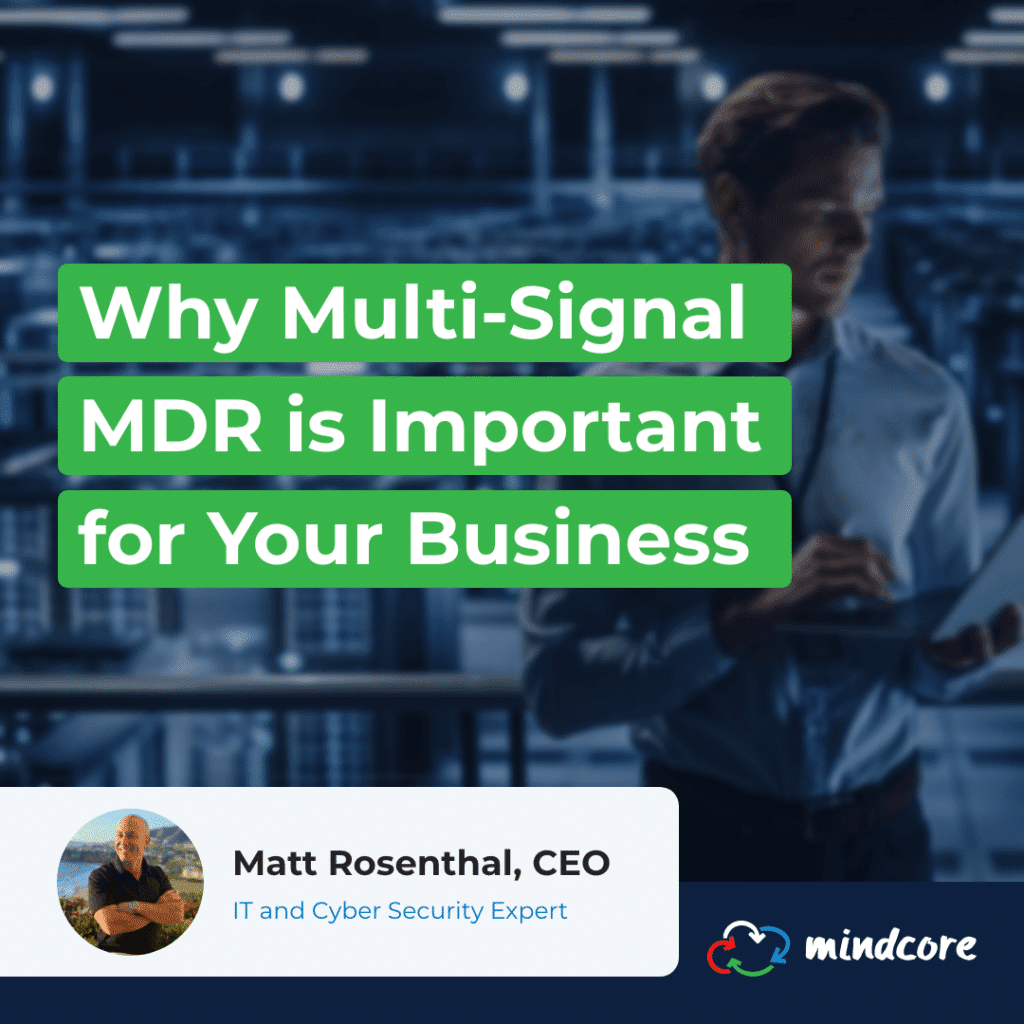 What is Managed Detection and Response (MDR)?
Managed detection and response (MDR) is an outsourced cyber security service that combines advanced analytics, threat intelligence, and human expertise. The main benefit of MDR is that it helps to rapidly identify and limit the impact of threats to business operations.
Cyber threats continue to grow in volume, variety, and sophistication and are more costly than ever before. Traditional security controls and MSSPs can no longer keep pace, and Gartner projects that 50% of organizations will use MDR services by 2025. With that in mind, it's important to consider the following:
94% of all enterprises use cloud computing services in one form or another
In 2020, 80% of company leaders said they would allow users to continue to work remotely
54% of attackers can breach an organization in under 15 hours
87% of organizations report not having enough security resources
The Difference Between MDR and MSSPs
Managed detection and response services are often compared to Managed Security Service Provider (MSSP) services. They share many similarities, but they also differ in technology, experience, and relationship.
MSSP services are reactive and focus on vulnerabilities. If a breach or intrusion occurs, the MSSP alerts the customer about the intrusion, but the response is left to the customer to handle unless otherwise stated in the MSSP contract.
On the other hand, MDR services are typically more proactive and focus on threats. While MSSPs can be heavily automated services, MDR is human-operated, with live threat hunters monitoring customer networks in real-time. In addition, MDR delivers mitigation and remediation capabilities and can deliver immediate value with limited investment.
Why Multi-Signal MDR Matters
Unfortunately, many MDR vendors provide limited signal visibility and response, leaving you unprotected against critical parts of the attack surface. One of the most popular subcategories of MDR, Endpoint Detection and Response, provides coverage at the host level while leaving the perimeter, user, application, and data layer unsecured.
At the same time, MDR providers who rely on logs through the usage of SIEMs may have greater visibility across the attack surface but cannot contain and respond effectively across different signal sources. The most successful MDR services occur when containment is possible.
In order to stop attackers before they accomplish their goals, the right mix of operational technologies and personnel must be in place. The critical decisions your organization must address are:
What is the scope of our attack surface now and in the future?
What level of coverage do we require across each level of the attack surface?
Do we have resources that can help us monitor, detect, and contain attackers in areas that would be otherwise uncovered by an MDR provider?
Multi-signal MDR is central to protecting your complete attack surface. Whether your environment is in the cloud, on-premises, or somewhere in between, this approach allows you to see what other MDR vendors will miss. It takes into account endpoint, network, cloud, log, asset, and vulnerability data to identify known threats and suspicious activity across every layer of the attack surface.
Implement Multi-Signal MDR with Mindcore
Keep your computer systems, networks, devices, and data safeguarded with the help of Mindcore. We stay up to date with the latest trends in the industry so you can get ahead of the competition and focus on what you do best. All of our cyber security solutions are tailored to address your specific needs and concerns. Contact us to schedule a consultation with one of our IT specialists or learn more about our services today.