Cloud Migration Services
Migrating to the cloud can save your business money and make you more competitive, but getting there can be tricky. Ensure seamless transition for your business with the help of one of Mindcore's cloud migration consultants in New Jersey and Florida.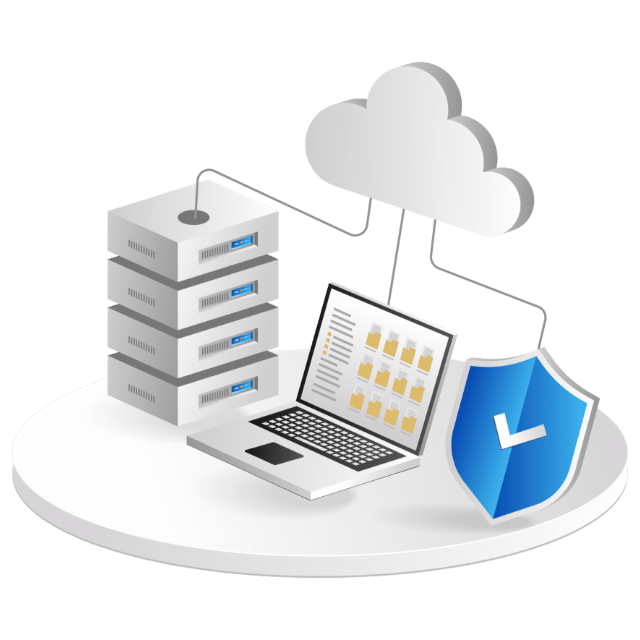 Our Cloud Migration Capabilities
We can help you navigate the entire cloud migration process with confidence to automate and streamline the transfer of your data. From discovery and analysis to execution, we'll make sure every detail is taken care of and that you'll be able to access your data and systems as quickly as possible. We can also assist with change management among the user base and key stakeholders at your company.
Analyze the Current Situation
Using advanced technology, we scan and assess your current infrastructure, applications, and data to determine which services best suit your organization based on strategic business needs.
Develop a Strategy
Leveraging the findings from discovery and analysis, we can evaluate your business goals and objectives, identify opportunities, and recommend the optimal migration strategy.
Refine Your Plan
Migrations rarely go as planned. Once we've developed a strategy, we can adjust variables in real time to continuously refine your plan as needs change and minimize organizational risk and cost overrun.
Execute & Track Progress
In order to support a smooth transition to the cloud, we can provide proactive monitoring to help you stay on track and provide key stakeholders with clarity and confidence along the way.
Why You Should Migrate to the Cloud
Here are some of the benefits of migrating your organization's resources to the cloud.
Scalability
Cloud computing can easily scale to support larger workloads and more users as your business grows. In traditional IT environments, you have to purchase and set up physical servers, software licenses, storage, and network equipment, which can be expensive and time-consuming.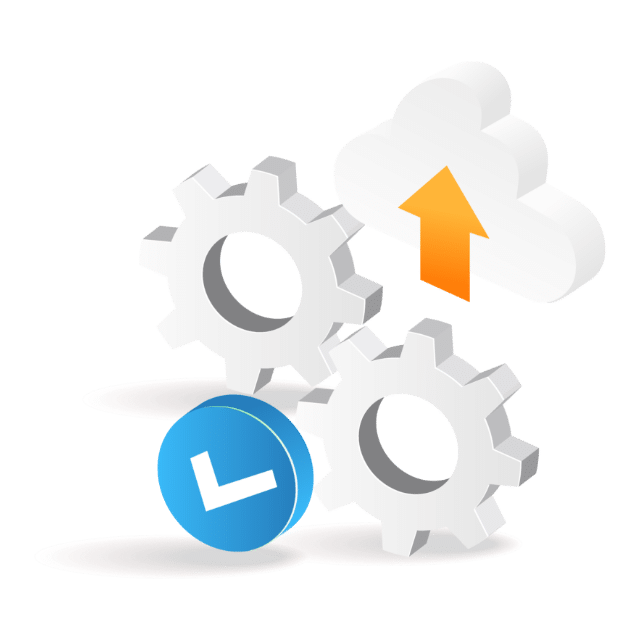 Cost
Cloud service providers take over maintenance and upgrades, so moving to the cloud saves your company a significant amount on IT operational costs. This way, you can devote more resources to innovation — developing new products or improving existing ones.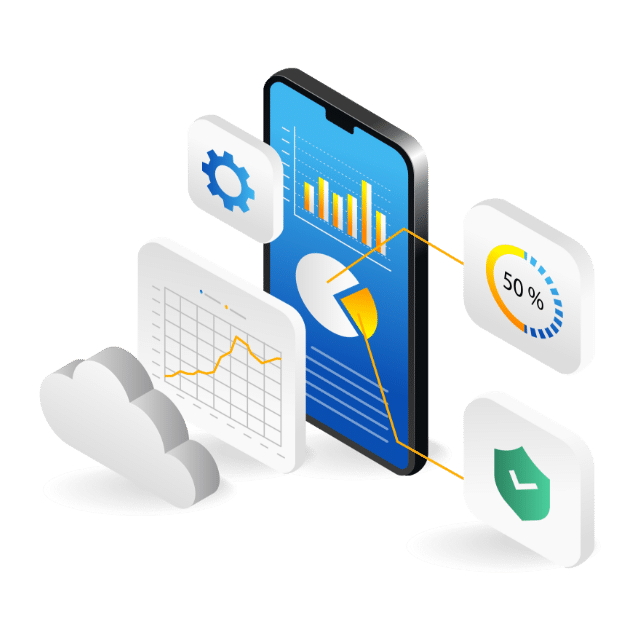 Performance
Migrating to the cloud can improve performance and end-user experience. Applications and websites hosted in the cloud offer the flexibility to serve more users and can run in various geographical areas to reduce network latency.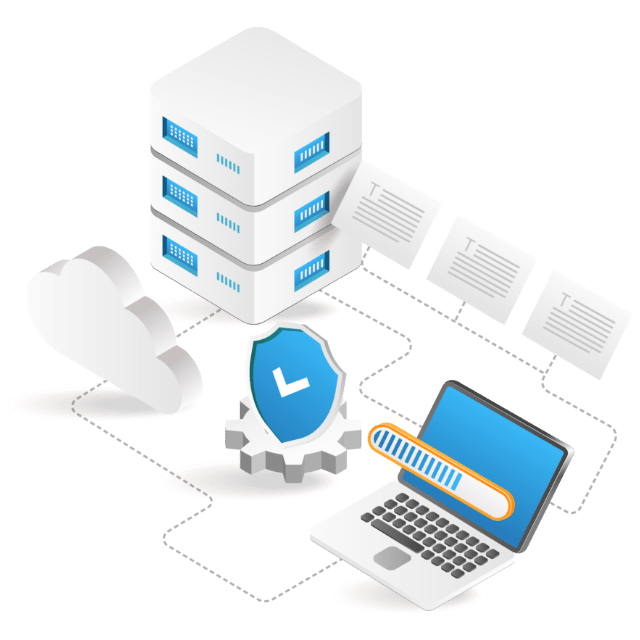 Digital Experience
Users can remotely access cloud data from anywhere at any time, whether they are customers or employees. This provides customers with an enhanced UX and employees with modern, flexible tools, thus contributing to digital transformation.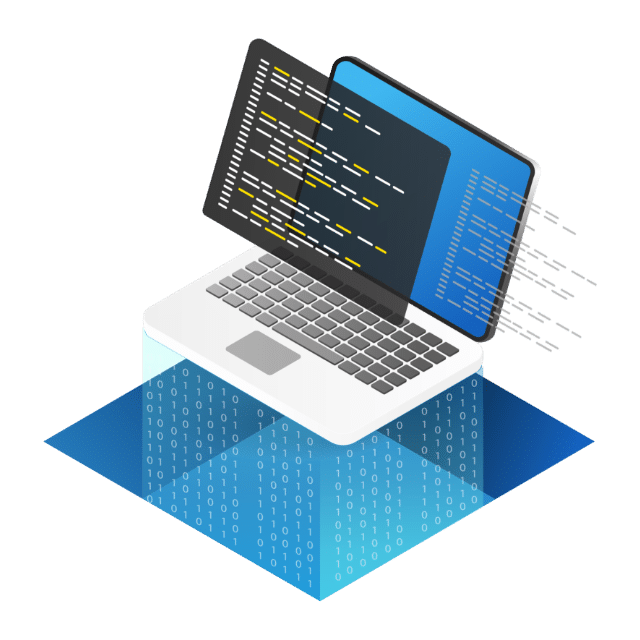 Cloud Migration Company in NJ & FL
Get started on your cloud migration journey in New Jersey and Florida with Mindcore. With two IT consulting firms in Fairfield, NJ and Delray Beach, FL, we're ready to move your workloads to the cloud and help you reach your full potential. Contact us today to schedule a consultation with a member of our team!
IT Company in
New Jersey
Mindcore Technologies provides IT consulting and managed IT services to companies in New Jersey and throughout the United States. Our office is located in Fairfield, NJ, helping organizations gain a critical competitive advantage with our cyber security services, cloud services, Microsoft 365 solutions, and IT support.
IT Company in
Florida
Mindcore Technologies provides IT consulting and managed IT services to companies in Florida and throughout the United States. Our office is located in Delray Beach, FL, helping businesses solve their IT problems with our cyber security services, cloud services, Microsoft 365 solutions, and IT consulting services. What Our Clients Are Saying
Knowledgeable and patient staff that is dedicated to providing excellent service and working toward a resolution for any potential IT issue you may come across. Highly recommend

Mindcore does a wonderful job with IT services for my company. The rep who set up my computer was friendly and very efficient. I would definitely recommend Mindcore Technologies for your IT and managed network services!

Great company made up of very attentive and responsive people. Hard to imagine anyone else doing it better!

I highly recommend Mindcore for all of your IT/cyber security needs! Great people to work with.

Very professional organization. Very responsive and very timely on all requests. Amazing to work with! Thank you. 🙏

Aurelian Anghelusiu
1663781459
We use Mindcore for additional support when we need it. They are always professional and timely on any project. Would recommend checking them out for additional help or any strategic planning.

Excellent service and excellent staff! My business suffered a short outage and Mind Core IT restored services within minutes. Very grateful they were able to save the day

I have to tip my hat to the staff at Mindcore IT Services. A very knowledgeable and professional staff with great customer service. They were able to fix all current issues, that previous IT administration were not able to solve. They are definitely my go to team!

Working with Mindcore IT Services was an extremely efficient process thanks to Mr. Noriega. He was the absolute best thanks to his knowledge and professionalism. Highly recommend 10/10!

They provided a great service very thorough it was a nice experience, thank you Mindcore IT Services! Will definitely use again.

Kristin Santiago
1658443463
The best IT service I have ever received. The staff is incredibly intelligent and open to answering all questions. 10/10 recommend

Brianna Noriega
1658442847
The best customer service! They answered all my questions and were very helpful. Would recommend to anyone!

Jalyssa Marquez
1658434421
I highly recommend Mindcore IT Services to anyone who needs it. From the customer service, to the seamless assistance and communication they provide, I would not call anyone else! They are very accommodating and patient, which is hard to find. They also work diligently within a timely manner. 10/10!

Mindcore was extraordinarily helpful, professional and thorough in addressing my small business needs. They were able to provide me with a communication systems that works best for my business

MIGDARIS LENNON
1658429033
By far the best experience I have had with an IT company. I had the pleasure to speak to Marcos Noriega and he was very patient with me. He took his time and explained everything to me until I fully understood everything. Mr Noriega was very professional. If I ever contact Mindcore I would only hope I get Mr. Noriega again.

Mind-Core has always been very helpful and tentative to us! Response is always very quickly and the support level is outstanding. There is no job too big or too small for mindcore!

I had a great experience with Mindcore IT, got the job done efficiently and in timely fashion.

Is nice working with J he is a nice guy always able to help people.

Mindcore is an excellent company with a great Team! I specifically work with Jon Rodriguez, and he is simply the best at what he does.

Great company that helps improve overall performance and great professional skills on premise.

Explore Mindcore's Cloud Services
Manage and access your data through the cloud! Our team will show you how to use the cloud to boost your business performance and outperform your competition. Let us help you enjoy the advantages of cloud computing with our expert cloud services!