Office 365 Migration
Migrating to Office 365 is a transformative step for any organization. Our Office 365 Migration Services simplify the process and ensure a seamless transition, allowing you to unlock the full potential of this powerful productivity suite.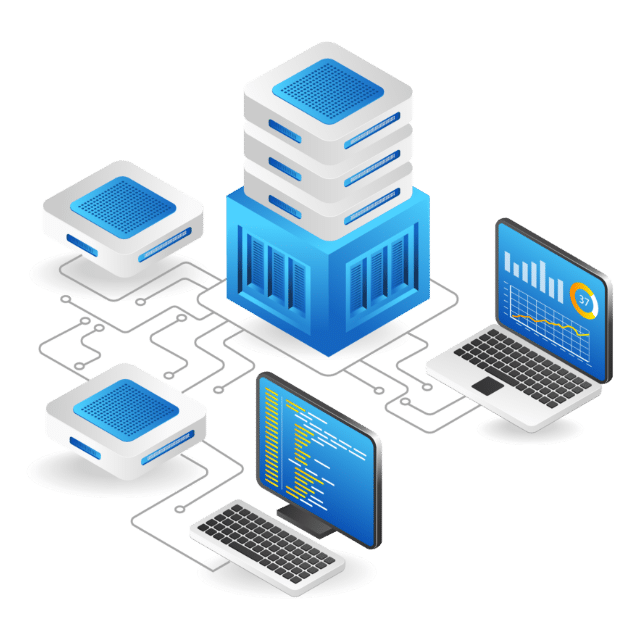 Our Office 365 Migration Services
With years of experience in handling Office 365 migrations, our team of skilled professionals has successfully completed numerous migrations for organizations of all sizes, ensuring minimal disruption and maximum efficiency. Our experts work closely with you to assess your unique requirements, develop a customized migration strategy, and outline a detailed roadmap. We take into account factors such as data integrity, security, user adoption, and business continuity to create a seamless migration plan to Office 365.
Data Migration
Our team will carefully migrate your email, contacts, calendars, files, and other essential data from your existing platform to Office 365. We employ industry-standard tools and best practices to ensure data integrity while minimizing downtime and data loss during the migration process.
User Training
Migrating to Office 365 involves a change in workflow and user experience. To ensure a successful transition, we provide comprehensive user training programs tailored to your organization's needs. Our training sessions cover all aspects of Office 365, empowering your employees to leverage its full potential and increase productivity.
Seamless Integration
Office 365 offers a wide range of applications and services that can enhance collaboration and streamline workflows. Our experts will help you integrate Office 365 with other systems and applications you use, such as SharePoint, OneDrive, Teams, and more, enabling seamless data flow and boosting productivity across your organization.
Ongoing Support
Our commitment to your success doesn't end with the migration. We provide dedicated post-migration support to address any concerns, troubleshoot issues, and ensure that your Office 365 environment continues to run smoothly. Our team is always available to provide assistance and guidance whenever you need it.
How We Help You Migrate to Office 365
Migrating to Microsoft Office 365 can seem like a complex process, but with proper planning and execution, it can be a smooth transition. Here's how we help you migrate to Office 365.
Evaluate and Plan
We start by evaluating your current infrastructure, applications, and data – identifying your goals and objectives for migrating to Office 365. We determine which Office 365 subscription plan best suits your organization's needs, and create a migration plan that outlines key milestones, timelines, and responsibilities.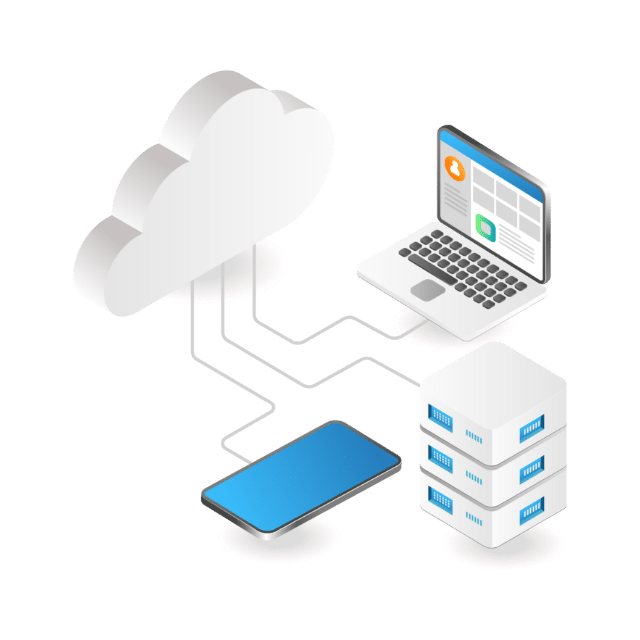 Set Up Office 365
Our team signs your company up for an Office 365 account and creates user accounts for your organization. We configure the necessary settings, including domain verification and DNS configuration.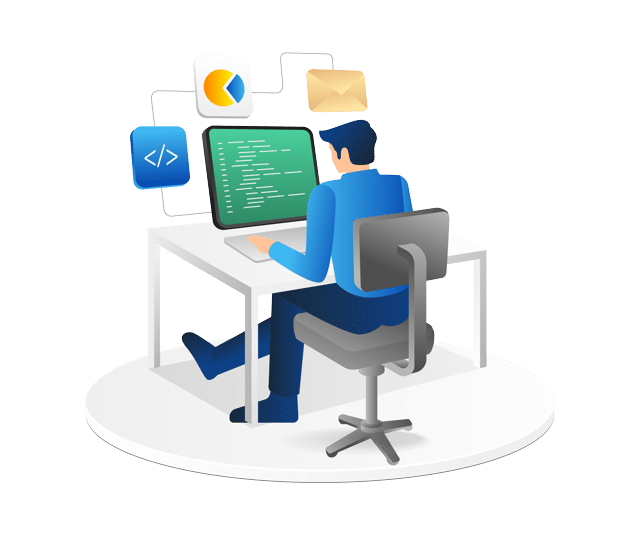 Assess Data and Applications
Our experts assess your existing data and applications to determine what needs to be migrated, which includes email, contacts, calendars, files, and any other relevant data. We also identify any custom applications or integrations that may require additional considerations during the migration process.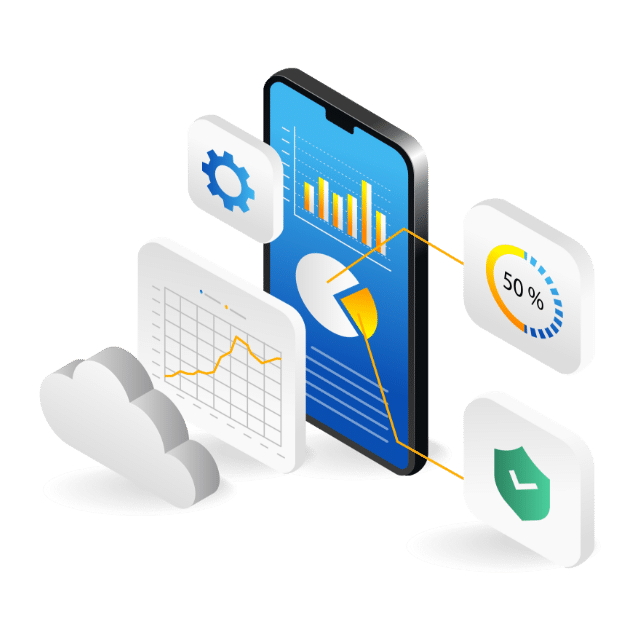 Prepare Data for Migration
Our team cleans up and organizes your data before the migration. We remove any duplicate or unnecessary data and ensure that data is properly categorized and structured for a smooth transition.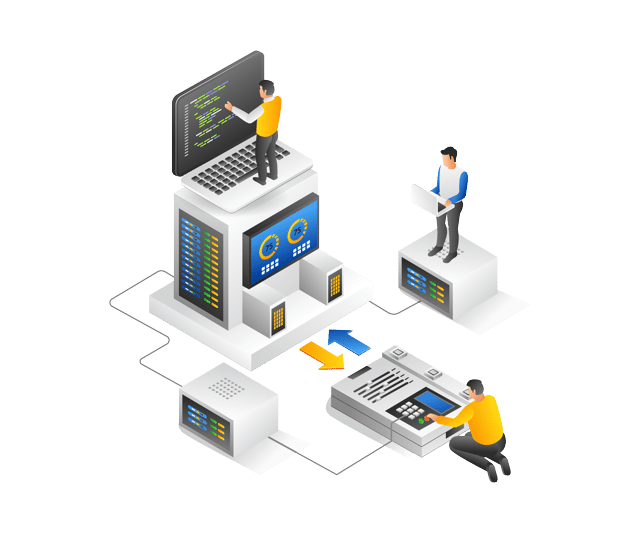 Perform the Migration
We perform the migration by using migration tools provided by Microsoft, following step-by-step instructions to make sure all of your data has been moved over. There are several migration methods to choose from based on your company's size and overall company goals.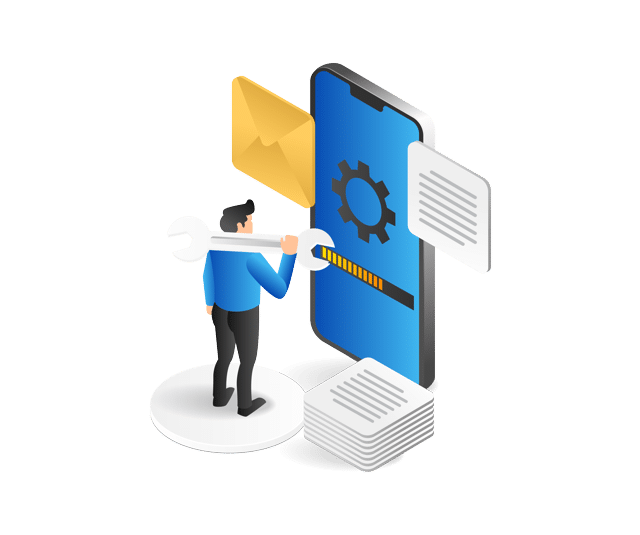 Verify and Test
After the migration, we verify that all data, applications, and user accounts have been successfully migrated to Office 365. We test the functionality of email, contacts, calendars, and any other applications to ensure everything is working as expected.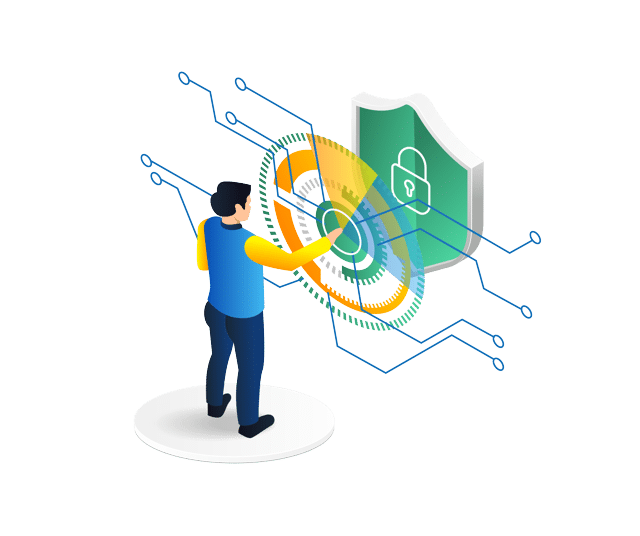 Ongoing Support and Maintenance
Our team provides ongoing support and maintenance for your Office 365 environment. We help your company stay up to date with Microsoft updates, security patches, and feature enhancements. We also monitor the system's performance, address any issues, and ensure data security and compliance.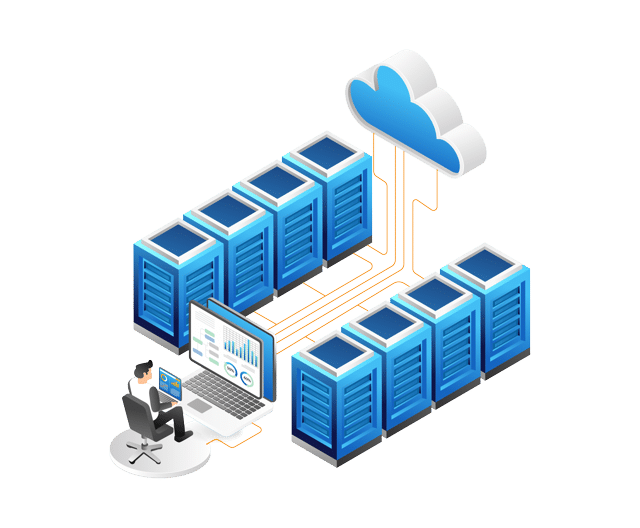 Frequently Asked Questions
Why should I migrate to Microsoft 365?
See More Details
There are many benefits to migrating to Microsoft 365, including:
Increased productivity: Microsoft 365 offers a suite of tools that can help you and your team be more productive, including Office 365, SharePoint, and Teams.
Improved security: Microsoft 365 includes several security features to help protect your data, such as encryption and multi-factor authentication.
Reduced costs: Microsoft 365 is a subscription-based service, so you only pay for what you use. This can help you save money on IT costs.
What happens after the migration is complete?
See More Details
After migration, we'll manage and maintain your Microsoft 365 environment, including updates, user support, and security monitoring.
What are the different types of Microsoft 365 migration?
See More Details
There are two main types of Microsoft 365 migration:
Cutover migration: In a cutover migration, all of your data and applications are moved to Microsoft 365 at once. This is the quickest and simplest type of migration.
Hybrid migration: In a hybrid migration, your data and applications are gradually moved to Microsoft 365 over time.
How much does Microsoft 365 migration cost?
See More Details
The cost of migration can vary widely depending on the size and complexity of your organization. You'll need to budget for subscription costs, any necessary infrastructure changes, and consulting services.
Office 365 Migration Services in NJ & FL
Office 365 has helped revolutionize business workspaces since 2011, but that doesn't make the migration process easy. Mindcore is a top Microsoft 365 consulting company in New Jersey and Florida, helping businesses successfully migrate to Office 365. Our goal is to help improve your business' productivity and increase collaboration between your employees.
IT Company in
New Jersey
Mindcore Technologies provides IT consulting and managed IT services to companies in New Jersey and throughout the United States. Our office is located in Fairfield, NJ, helping organizations gain a critical competitive advantage with our cyber security services, cloud services, Microsoft 365 solutions, and IT support.
IT Company in
Florida
Mindcore Technologies provides IT consulting and managed IT services to companies in Florida and throughout the United States. Our office is located in Delray Beach, FL, helping businesses solve their IT problems with our cyber security services, cloud services, Microsoft 365 solutions, and IT consulting services. What Our Clients Are Saying
Just successfully migrated from Citrix to Azure. Matt and his team did an amazing job! Thank you guys. The new Azure environment is working great!

Knowledgeable and patient staff that is dedicated to providing excellent service and working toward a resolution for any potential IT issue you may come across. Highly recommend

Mindcore does a wonderful job with IT services for my company. The rep who set up my computer was friendly and very efficient. I would definitely recommend Mindcore Technologies for your IT and managed network services!

Great company made up of very attentive and responsive people. Hard to imagine anyone else doing it better!

I highly recommend Mindcore for all of your IT/cyber security needs! Great people to work with.

Very professional organization. Very responsive and very timely on all requests. Amazing to work with! Thank you. 🙏

Aurelian Anghelusiu
1663781459
We use Mindcore for additional support when we need it. They are always professional and timely on any project. Would recommend checking them out for additional help or any strategic planning.

Excellent service and excellent staff! My business suffered a short outage and Mind Core IT restored services within minutes. Very grateful they were able to save the day

I have to tip my hat to the staff at Mindcore IT Services. A very knowledgeable and professional staff with great customer service. They were able to fix all current issues, that previous IT administration were not able to solve. They are definitely my go to team!

Working with Mindcore IT Services was an extremely efficient process thanks to Mr. Noriega. He was the absolute best thanks to his knowledge and professionalism. Highly recommend 10/10!

They provided a great service very thorough it was a nice experience, thank you Mindcore IT Services! Will definitely use again.

Kristin Santiago
1658443463
The best IT service I have ever received. The staff is incredibly intelligent and open to answering all questions. 10/10 recommend

Brianna Noriega
1658442847
The best customer service! They answered all my questions and were very helpful. Would recommend to anyone!

Jalyssa Marquez
1658434421
I highly recommend Mindcore IT Services to anyone who needs it. From the customer service, to the seamless assistance and communication they provide, I would not call anyone else! They are very accommodating and patient, which is hard to find. They also work diligently within a timely manner. 10/10!

Mindcore was extraordinarily helpful, professional and thorough in addressing my small business needs. They were able to provide me with a communication systems that works best for my business

MIGDARIS LENNON
1658429033
By far the best experience I have had with an IT company. I had the pleasure to speak to Marcos Noriega and he was very patient with me. He took his time and explained everything to me until I fully understood everything. Mr Noriega was very professional. If I ever contact Mindcore I would only hope I get Mr. Noriega again.

Mind-Core has always been very helpful and tentative to us! Response is always very quickly and the support level is outstanding. There is no job too big or too small for mindcore!

I had a great experience with Mindcore IT, got the job done efficiently and in timely fashion.

Is nice working with J he is a nice guy always able to help people.

Great company that helps improve overall performance and great professional skills on premise.

Explore Mindcore's Microsoft Solutions
Work, learn, organize, and connect with Microsoft 365. Mindcore is a proud Microsoft partner. We specialize in Microsoft's product suite and use Microsoft Teams as a part of our own operations. Let us help you connect from anywhere with our Microsoft 365 solutions!