Cloud Security
Migrating your critical business infrastructure, data, and workloads to the cloud is extremely beneficial for efficiency, performance, and cost considerations. Mindcore's cloud security managed services in New Jersey and Florida are tailored to your organization's unique requirements and provide the proactive monitoring needed to ensure that you're always one step ahead.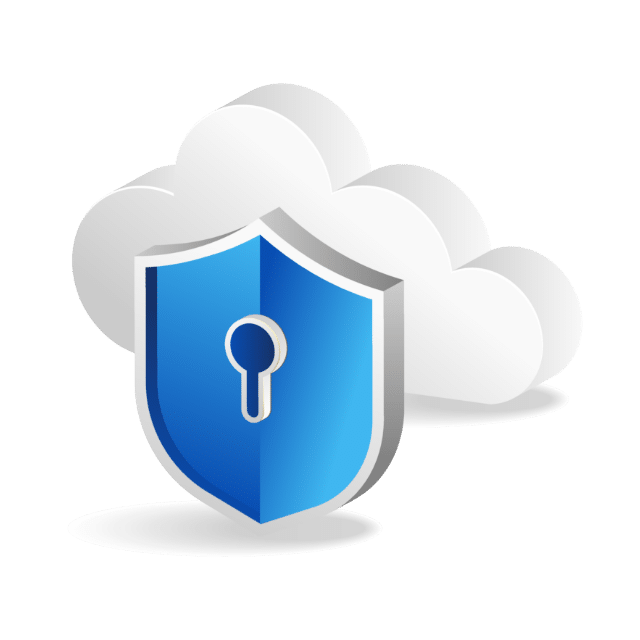 Our Cloud Security Managed Services
Cloud-based security refers to the software as a service (SaaS) delivery model of security services, which are hosted in the cloud rather than deployed via on-premise hardware or software. Businesses must take the necessary precautions to secure their data by creating strong passwords and utilizing multi-factor authentication (MFA), and limiting the number of people who can access sensitive company information. Service providers are in charge of ensuring that a client's database and system applications are safe at all times.
Identity and Access Management (IAM)
Identity and access management (IAM) tools and services allow companies to deploy policies and protocols for all users attempting to access both on-prem and cloud-based services. The main functionality of IAM is to create digital identities for all users so they can be actively monitored and restricted when and where necessary.
Data Loss Prevention
Data loss prevention (DLP) is a set of tools and services designed to ensure the security of cloud data. DLP solutions use a combination of remediation alerts, data encryption, and other preventive measures to protect all stored data from being compromised by authorized users.
Security Information and Event Management (SIEM)
Security information and event management (SIEM) is a comprehensive security solution that automates threat monitoring, detection, and response in cloud-based environments. With the use of artificial intelligence (AI), SIEM technology gives IT departments the ability to apply their network security protocols and quickly react to any potential threats.
Business Continuity and Disaster Recovery
Regardless of the security measures your organization has in place for its on-prem and cloud-based infrastructure, data breaches and network outages still occur. Disaster recovery plans are vital to cloud security and provide you with the tools and resources necessary to expedite the recovery of lost data and resume normal operations.
Types of Cloud Security
Cloud security is a shared responsibility between the business owner and solution provider, whether you are using a public, private, hybrid, or multi-cloud environment.
Public Clouds
Public clouds are hosted by third-party cloud service providers and generally accessible through web browsers on a pay-per-use basis. They are ideal for small to medium-sized businesses with a tight budget requiring a quick and easy platform to deploy IT capabilities.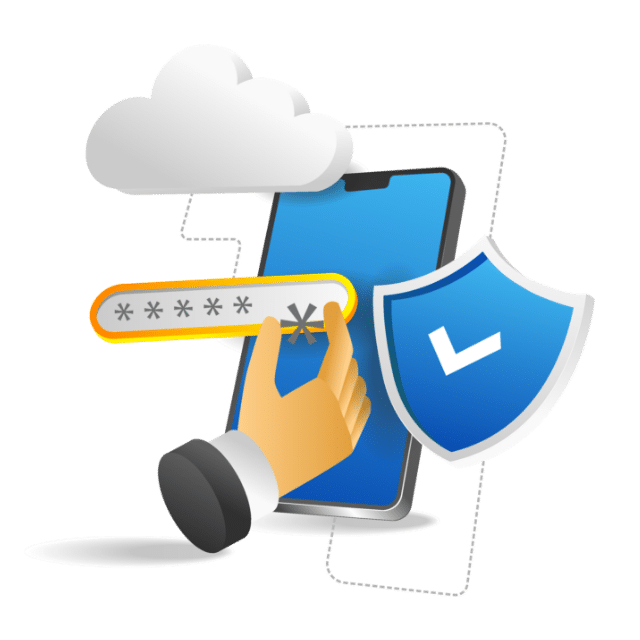 Private Clouds
Private clouds are usually dedicated and accessible to only a single organization, offering a more controlled and centralized IT environment. They can be more expensive, but for larger businesses they provide a higher level of security and more autonomy.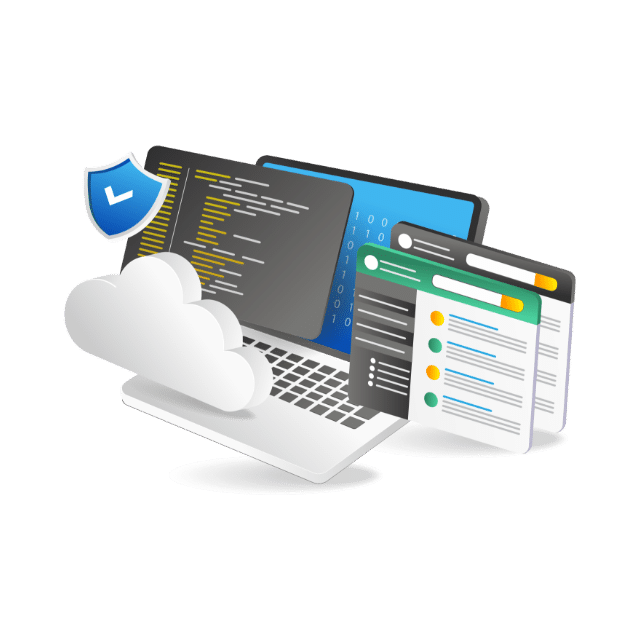 Hybrid Clouds
Hybrid clouds combine aspects of public and private clouds, providing a more tailored IT solution that meets specific goals. Organizations will still be able to tap into the scalability and other benefits of the public cloud when needed.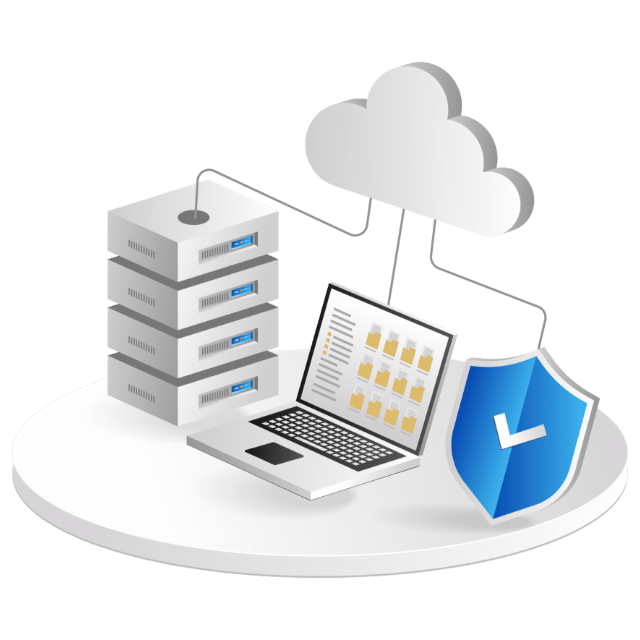 Multi-Clouds
Multi-clouds are a more complex hybrid cloud solution that combines a private cloud with multiple public cloud services. Organizations can accomplish several goals at once without having to radically expand or rethink their existing infrastructure.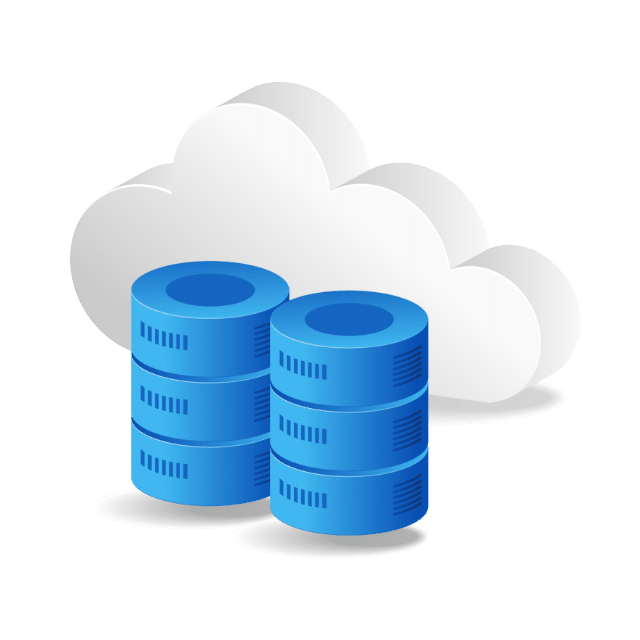 Cloud Security Computing in NJ & FL
Protect your organization against cyber threats and costly downtime with cloud security in New Jersey and Florida at Mindcore. We have two IT consulting firms, based in Fairfield, NJ and Delray Beach, FL, so you can get convenient access to our full range of managed IT services. For more information, schedule a consultation today!
IT Company in
New Jersey
Mindcore Technologies provides IT consulting and managed IT services to companies in New Jersey and throughout the United States. Our office is located in Fairfield, NJ, helping organizations gain a critical competitive advantage with our cyber security services, cloud services, Microsoft 365 solutions, and IT support.
IT Company in
Florida
Mindcore Technologies provides IT consulting and managed IT services to companies in Florida and throughout the United States. Our office is located in Delray Beach, FL, helping businesses solve their IT problems with our cyber security services, cloud services, Microsoft 365 solutions, and IT consulting services. What Our Clients Are Saying
Knowledgeable and patient staff that is dedicated to providing excellent service and working toward a resolution for any potential IT issue you may come across. Highly recommend

Mindcore does a wonderful job with IT services for my company. The rep who set up my computer was friendly and very efficient. I would definitely recommend Mindcore Technologies for your IT and managed network services!

Great company made up of very attentive and responsive people. Hard to imagine anyone else doing it better!

I highly recommend Mindcore for all of your IT/cyber security needs! Great people to work with.

Very professional organization. Very responsive and very timely on all requests. Amazing to work with! Thank you. 🙏

Aurelian Anghelusiu
1663781459
We use Mindcore for additional support when we need it. They are always professional and timely on any project. Would recommend checking them out for additional help or any strategic planning.

Excellent service and excellent staff! My business suffered a short outage and Mind Core IT restored services within minutes. Very grateful they were able to save the day

I have to tip my hat to the staff at Mindcore IT Services. A very knowledgeable and professional staff with great customer service. They were able to fix all current issues, that previous IT administration were not able to solve. They are definitely my go to team!

Working with Mindcore IT Services was an extremely efficient process thanks to Mr. Noriega. He was the absolute best thanks to his knowledge and professionalism. Highly recommend 10/10!

They provided a great service very thorough it was a nice experience, thank you Mindcore IT Services! Will definitely use again.

Kristin Santiago
1658443463
The best IT service I have ever received. The staff is incredibly intelligent and open to answering all questions. 10/10 recommend

Brianna Noriega
1658442847
The best customer service! They answered all my questions and were very helpful. Would recommend to anyone!

Jalyssa Marquez
1658434421
I highly recommend Mindcore IT Services to anyone who needs it. From the customer service, to the seamless assistance and communication they provide, I would not call anyone else! They are very accommodating and patient, which is hard to find. They also work diligently within a timely manner. 10/10!

Mindcore was extraordinarily helpful, professional and thorough in addressing my small business needs. They were able to provide me with a communication systems that works best for my business

MIGDARIS LENNON
1658429033
By far the best experience I have had with an IT company. I had the pleasure to speak to Marcos Noriega and he was very patient with me. He took his time and explained everything to me until I fully understood everything. Mr Noriega was very professional. If I ever contact Mindcore I would only hope I get Mr. Noriega again.

Mind-Core has always been very helpful and tentative to us! Response is always very quickly and the support level is outstanding. There is no job too big or too small for mindcore!

I had a great experience with Mindcore IT, got the job done efficiently and in timely fashion.

Is nice working with J he is a nice guy always able to help people.

Mindcore is an excellent company with a great Team! I specifically work with Jon Rodriguez, and he is simply the best at what he does.

Great company that helps improve overall performance and great professional skills on premise.

Explore Mindcore's Cloud Services
Manage and access your data through the cloud! Our team will show you how to use the cloud to boost your business performance and outperform your competition. Let us help you enjoy the advantages of cloud computing with our expert cloud services!