Virtual CIO
Are you looking to elevate your IT company's strategic capabilities without the cost and commitment of a full-time Chief Information Officer (CIO)? Our Virtual CIO (vCIO) services in New Jersey and Florida offer the expertise and guidance of an experienced CIO on a flexible and affordable basis. We understand the unique challenges faced by IT companies, and our vCIO services are designed to help you optimize your operations, drive innovation, and achieve your business objectives.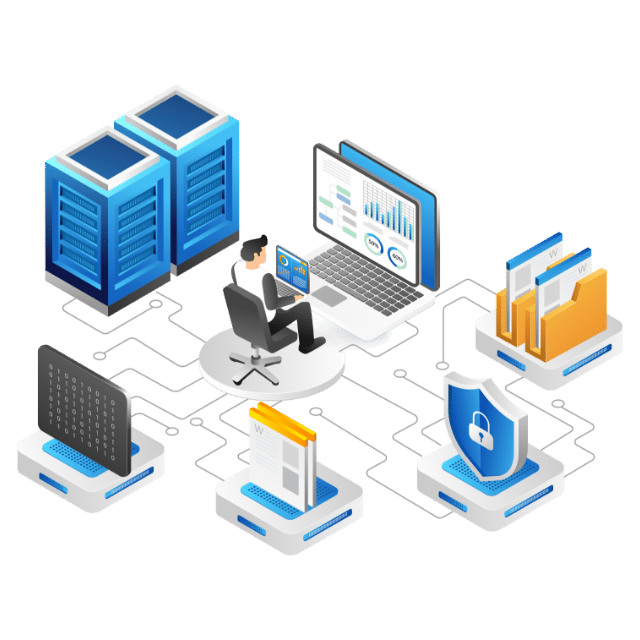 Our Virtual CIO Services
Whether your company needs a temporary CIO solution, is unable to staff a full-time CIO, or has another reason that prevents an in-house CIO, a virtual CIO becomes an invaluable resource. At Mindcore, our virtual CIOs are experienced, knowledgeable professionals who can help you with strategic IT planning, budgeting, and implementation. Our CIOs can provide the same level of expertise as a full-time CIO without the need for a long-term commitment. Take a look at our virtual CIO services below to learn more about what our CIOs can do for your company.
IT Roadmapping
Our vCIOs work closely with your executive team to understand your business goals and objectives. We develop a comprehensive IT roadmap aligned with your strategic vision, outlining the technology initiatives, investments, and timelines needed to achieve your desired outcomes. By aligning IT with your business strategy, we ensure that your technology investments drive growth, efficiency, and innovation.
Technology Assessment
Our vCIOs conduct a thorough assessment of your current technology infrastructure, including hardware, software, networks, and systems. We identify strengths, weaknesses, and areas for improvement, such as outdated or underutilized technologies. Based on our assessment, we provide recommendations for optimizing your infrastructure, enhancing performance, and reducing costs.
Team Collaboration
Our vCIOs work closely with your IT team, providing guidance, mentorship, and support. We facilitate knowledge transfer, encourage professional development, and help you build a high-performing IT department.
Vendor Management
We assist you in managing relationships with technology vendors. Our vCIOs evaluate vendor proposals, negotiate contracts, and ensure that you receive the best value for your investments. We also monitor vendor performance to ensure compliance with service-level agreements.
IT Security and Risk Management
Our vCIOs assess your existing security measures, identify vulnerabilities, and develop a comprehensive cybersecurity strategy. We establish robust security frameworks, implement best practices, and recommend solutions such as firewalls, encryption, intrusion detection systems, and employee training programs. We also ensure compliance with industry regulations and data privacy laws, reducing the risk of data breaches and other security incidents.
Business Continuity and Disaster Recovery
Companies must be prepared for unforeseen events that can disrupt operations. Our vCIOs help develop comprehensive business continuity and disaster recovery plans to minimize downtime and ensure business resilience. We identify critical systems, establish backup and recovery procedures, and implement redundant infrastructure and data protection strategies. This enables your IT company to quickly recover from disasters and resume operations smoothly.
How Our vCIO Services Work
With decades of experience, Mindcore has helped businesses transform their operations through the use of virtual CIO solutions. Here's an overview of how our vCIO services typically work.
Meet Your Virtual CIO
During your initial consultation, we aim to understand your business goals, IT challenges, and specific needs. It allows your vCIO to gain insights into your company's current technology landscape, infrastructure, and operations.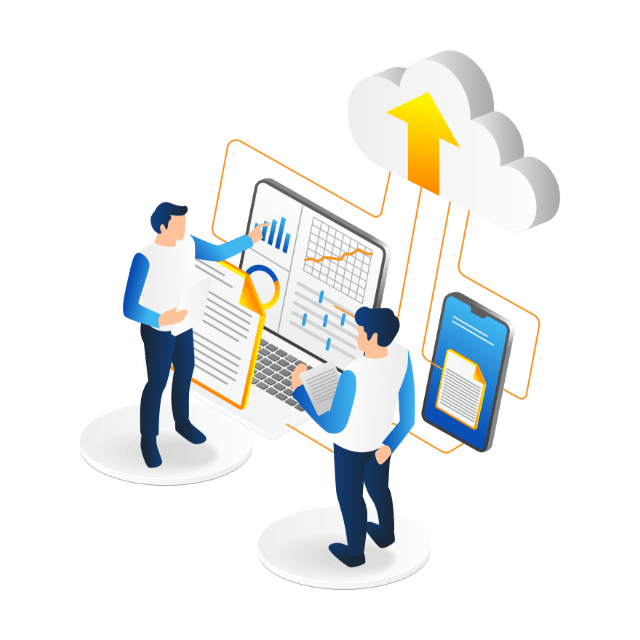 Assessment and Analysis
After the initial consultation, your vCIO conducts a thorough assessment of your IT environment. This assessment includes evaluating your technology infrastructure, systems, processes, security measures, and IT governance frameworks. Your vCIO analyzes the strengths, weaknesses, opportunities, and threats within your IT ecosystem to identify areas for improvement.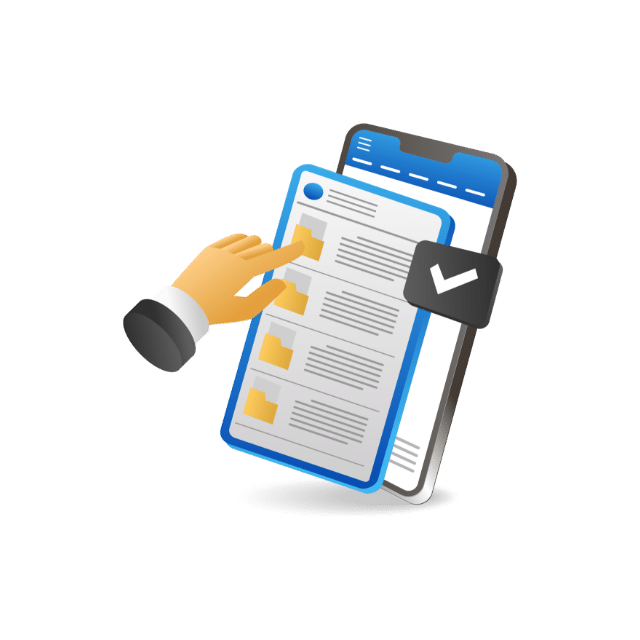 Strategic Planning
Based on the assessment findings and understanding of your business goals, your vCIO collaborates with your executive team to develop a strategic IT plan. This plan outlines the technology initiatives, investments, and timelines needed to align IT with your business objectives. It may include recommendations for optimizing existing systems, adopting new technologies, enhancing cybersecurity measures, and improving operational efficiency.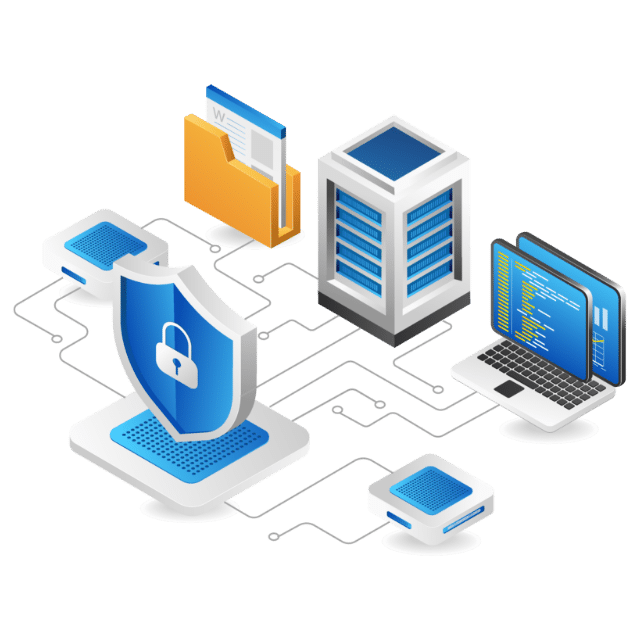 Ongoing Guidance and Support
Once the strategic plan is in place, your vCIO provides ongoing guidance and support to help you implement the recommended changes. This may involve assisting with vendor management, overseeing technology procurement, coordinating system upgrades or migrations, and ensuring compliance with security standards and regulations. Your vCIO will act as a trusted advisor, helping you make informed technology decisions and providing expertise in areas such as IT governance, risk management, and emerging technologies.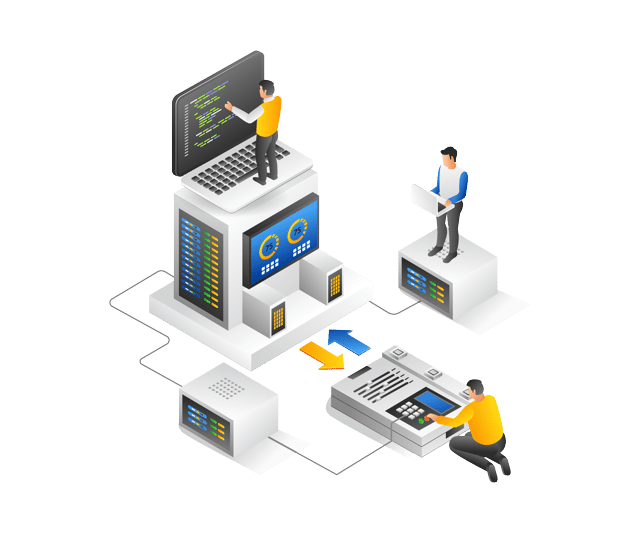 Frequently Asked Questions
What is a virtual CIO (vCIO)?
See More Details
A virtual CIO (vCIO) is a senior-level IT consultant who provides outsourced CIO services to small and medium-sized businesses (SMBs). vCIOs work with business leaders to develop and implement IT strategies that support business goals.
What are the benefits of hiring a vCIO?
See More Details
There are many benefits to hiring a vCIO, including:
Cost savings: vCIOs are a more affordable alternative to hiring a full-time CIO.
Expertise: vCIOs have the expertise and experience to help SMBs develop and implement effective IT strategies.
Objectivity: vCIOs can provide an objective perspective on your IT needs, which can be helpful when making decisions about new technologies and projects.
Scalability: vCIO services can be scaled to meet the needs of your business as it grows.
What services do vCIOs offer?
See More Details
vCIOs offer a wide range of services, including:
IT strategic planning
IT budgeting and forecasting
IT vendor management
IT risk assessment and mitigation
IT project management
IT compliance
IT staff training and development
How much does a vCIO cost?
See More Details
The cost of vCIO services varies depending on the size and complexity of your business, as well as the scope of services you require. However, vCIO services are typically less expensive than hiring a full-time CIO.
Virtual CIO Services in NJ & FL
Mindcore is a top IT consulting company in New Jersey and Florida. By leveraging our vCIO services, your company can benefit from the expertise of a seasoned CIO without the costs and commitment of a full-time executive position. Our vCIO works closely with your team to align technology with your business goals, optimize IT operations, enhance cybersecurity, and drive innovation. Partner with us to access the expertise and support of experienced vCIOs who can help you achieve your business goals.
IT Company in
New Jersey
Mindcore Technologies provides IT consulting and managed IT services to companies in New Jersey and throughout the United States. Our office is located in Fairfield, NJ, helping organizations gain a critical competitive advantage with our cyber security services, cloud services, Microsoft 365 solutions, and IT support.
IT Company in
Florida
Mindcore Technologies provides IT consulting and managed IT services to companies in Florida and throughout the United States. Our office is located in Delray Beach, FL, helping businesses solve their IT problems with our cyber security services, cloud services, Microsoft 365 solutions, and IT consulting services. What Our Clients Are Saying
Just successfully migrated from Citrix to Azure. Matt and his team did an amazing job! Thank you guys. The new Azure environment is working great!

Knowledgeable and patient staff that is dedicated to providing excellent service and working toward a resolution for any potential IT issue you may come across. Highly recommend

Mindcore does a wonderful job with IT services for my company. The rep who set up my computer was friendly and very efficient. I would definitely recommend Mindcore Technologies for your IT and managed network services!

Great company made up of very attentive and responsive people. Hard to imagine anyone else doing it better!

I highly recommend Mindcore for all of your IT/cyber security needs! Great people to work with.

Very professional organization. Very responsive and very timely on all requests. Amazing to work with! Thank you. 🙏

Aurelian Anghelusiu
1663781459
We use Mindcore for additional support when we need it. They are always professional and timely on any project. Would recommend checking them out for additional help or any strategic planning.

Excellent service and excellent staff! My business suffered a short outage and Mind Core IT restored services within minutes. Very grateful they were able to save the day

I have to tip my hat to the staff at Mindcore IT Services. A very knowledgeable and professional staff with great customer service. They were able to fix all current issues, that previous IT administration were not able to solve. They are definitely my go to team!

Working with Mindcore IT Services was an extremely efficient process thanks to Mr. Noriega. He was the absolute best thanks to his knowledge and professionalism. Highly recommend 10/10!

They provided a great service very thorough it was a nice experience, thank you Mindcore IT Services! Will definitely use again.

Kristin Santiago
1658443463
The best IT service I have ever received. The staff is incredibly intelligent and open to answering all questions. 10/10 recommend

Brianna Noriega
1658442847
The best customer service! They answered all my questions and were very helpful. Would recommend to anyone!

Jalyssa Marquez
1658434421
I highly recommend Mindcore IT Services to anyone who needs it. From the customer service, to the seamless assistance and communication they provide, I would not call anyone else! They are very accommodating and patient, which is hard to find. They also work diligently within a timely manner. 10/10!

Mindcore was extraordinarily helpful, professional and thorough in addressing my small business needs. They were able to provide me with a communication systems that works best for my business

MIGDARIS LENNON
1658429033
By far the best experience I have had with an IT company. I had the pleasure to speak to Marcos Noriega and he was very patient with me. He took his time and explained everything to me until I fully understood everything. Mr Noriega was very professional. If I ever contact Mindcore I would only hope I get Mr. Noriega again.

Mind-Core has always been very helpful and tentative to us! Response is always very quickly and the support level is outstanding. There is no job too big or too small for mindcore!

I had a great experience with Mindcore IT, got the job done efficiently and in timely fashion.

Is nice working with J he is a nice guy always able to help people.

Great company that helps improve overall performance and great professional skills on premise.

Explore Mindcore's IT Consulting Services
Are you tired of unexpected IT issues? Mindcore's IT consulting services can help you get efficient solutions for all of your tech problems. Our IT consultants will take care of your project from start to finish, meeting the specific needs of your business so you can focus on growth. Let us solve your IT problems with our expert consulting services!