Penetration Testing
Mindcore is a top penetration testing company and cyber security company in New Jersey and Florida. Our penetration testing experts test the effectiveness of your current IT security before hackers get to it first. We'll identify security risks and fix them to reduce cyber threats from attacking your business digitally and physically. Our experts will provide you with the most advanced security testing services to validate that your infrastructure is secure and compliant.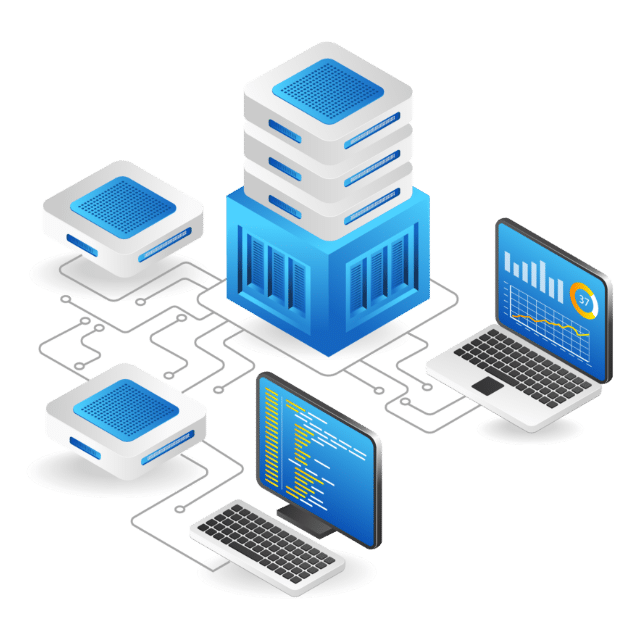 Our Penetration Testing Services
We offer penetration testing services in New Jersey and Florida to identify weaknesses in your organization's security. We perform the following types of penetration testing at Mindcore to validate that your critical data is safe.
Database Penetration Testing
Database penetration testing reduces the risk associated with both web and database attacks by identifying configuration errors, coding errors, and patch management issues to assess any critical security risks within your database.
Network Penetration Testing
Network penetration testing, also known as infrastructure testing, is one of the most common types of pen tests. It protects your company from network-based attacks and identifies the most exposed vulnerabilities in the network infrastructure.
Physical Penetration Testing
Physical penetration testing is a pen test that identifies physical security control flaws in your company by attempting to compromise intruder alarms, locks, cameras, and motion detectors to gain unauthorized physical access to your company's sensitive data.
Social Engineering Penetration Testing
Social engineering penetration testing uses software to attempt to maliciously trick users into giving them personal information, such as a password or credit card information. Common social engineering attacks we test for include phishing, vishing, and smishing attacks.
Web Application Penetration Testing
Web application penetration testing finds vulnerabilities in web-based applications, browsers, and plugin components, using several penetration attacks to break in and identify the weaknesses. It stimulates a real attack on your application's security to gain access to sensitive data.
Wireless Penetration Testing
Wireless penetration testing identifies and examines the connections between all wireless devices, such as tablets and laptops, that are connected to your company's WiFi network. It looks for vulnerabilities in your WiFi access points that are at a high security risk.
How Cyber Security Penetration Testing Works
We perform penetration tests through various automated tools and simulated cyber-attacks, collecting the information for each test to provide you with a detailed report. Our report includes a full list of all the vulnerabilities we identified in your infrastructure, including how we tested each potential risk. We also provide comprehensive recommendations on how to resolve these vulnerabilities to make your system more secure. Our team will work with you during your consultation to make sure you understand each potential risk and walk you through the actions that need to be taken to avoid security threats. Here are the steps we take to perform a penetration test.
Scan for Vulnerabilities
After our initial consultation, our expert will collect data on your systems to plan out the stimulated attack. We'll perform a test to find the vulnerabilities in your current security that are putting your data at risk for potential threats. We may use several techniques to repeat the pen test against your system to get the most accurate results.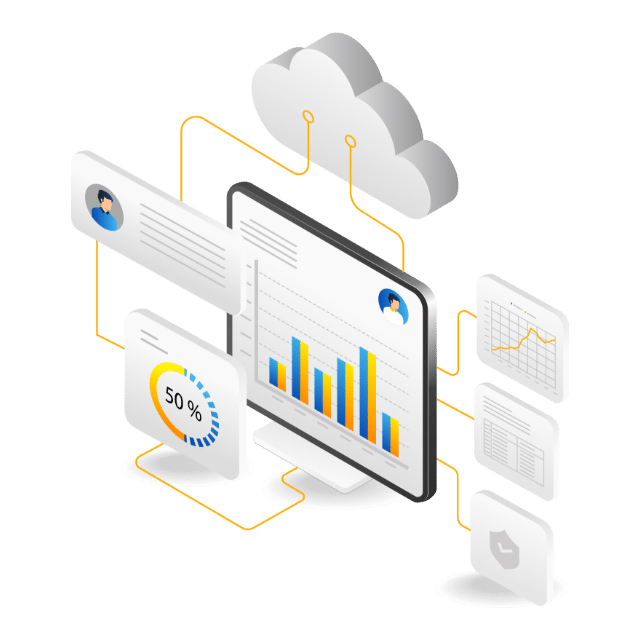 Comprehensive Reporting and Recommendations
Based on the results after testing, we develop a plan along with a budget to address the security issues within your infrastructure. We develop a detailed report of the findings and share them with you to help you make analytical decisions moving forward with your web application security. We also include how we tested each potential risk and recommendations on how to solve each issue.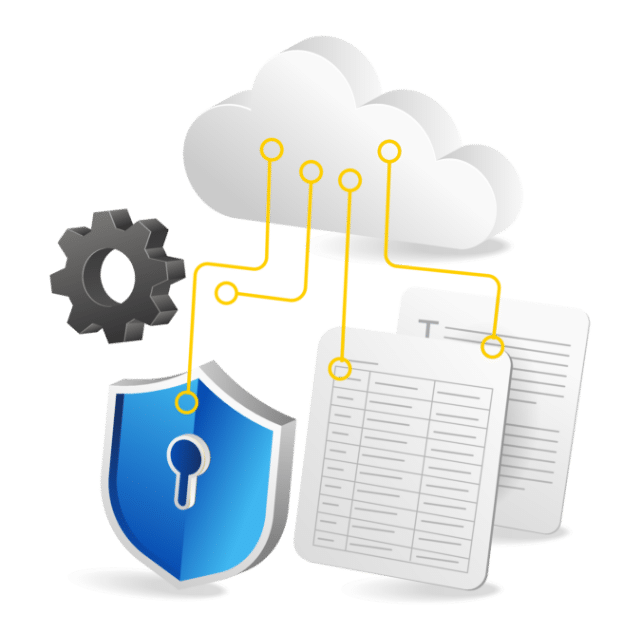 Remediation Plans and Validating Fixes
Once your company is able to review the report and remediation plan, our team will help resolve the security risks that were identified during the pen test. We'll rerun the penetration test once we resolve all the issues to make sure all vulnerabilities were effectively solved and provide you with an updated report on each finding.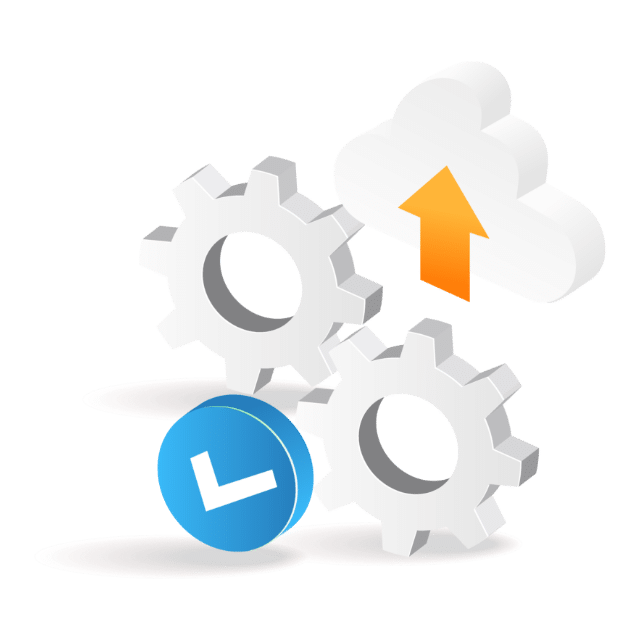 Penetration Testing Services in NJ & FL
At Mindcore, our experts use our penetration testing services in New Jersey and Florida to stimulate a cyber attack on your infrastructure, finding security gaps and flaws that could lead to potential threats. We carefully attack known weak spots within your web application to find the vulnerabilities that are putting your data at risk. Our offices are based in Fairfield, NJ, and Delray Beach, FL, helping businesses get the best penetration testing services and customized technology solutions in the area. Not only do we serve New Jersey and Florida, we also offer our IT consulting services and managed IT services to businesses across the United States.
IT Company in
New Jersey
Mindcore Technologies provides IT consulting and managed IT services to companies in New Jersey and throughout the United States. Our office is located in Fairfield, NJ, helping organizations gain a critical competitive advantage with our cyber security services, cloud services, Microsoft 365 solutions, and IT support.
IT Company in
Florida
Mindcore Technologies provides IT consulting and managed IT services to companies in Florida and throughout the United States. Our office is located in Delray Beach, FL, helping businesses solve their IT problems with our cyber security services, cloud services, Microsoft 365 solutions, and IT consulting services. What Our Clients Are Saying
Knowledgeable and patient staff that is dedicated to providing excellent service and working toward a resolution for any potential IT issue you may come across. Highly recommend

Mindcore does a wonderful job with IT services for my company. The rep who set up my computer was friendly and very efficient. I would definitely recommend Mindcore Technologies for your IT and managed network services!

Great company made up of very attentive and responsive people. Hard to imagine anyone else doing it better!

I highly recommend Mindcore for all of your IT/cyber security needs! Great people to work with.

Very professional organization. Very responsive and very timely on all requests. Amazing to work with! Thank you. 🙏

Aurelian Anghelusiu
1663781459
We use Mindcore for additional support when we need it. They are always professional and timely on any project. Would recommend checking them out for additional help or any strategic planning.

Excellent service and excellent staff! My business suffered a short outage and Mind Core IT restored services within minutes. Very grateful they were able to save the day

I have to tip my hat to the staff at Mindcore IT Services. A very knowledgeable and professional staff with great customer service. They were able to fix all current issues, that previous IT administration were not able to solve. They are definitely my go to team!

Working with Mindcore IT Services was an extremely efficient process thanks to Mr. Noriega. He was the absolute best thanks to his knowledge and professionalism. Highly recommend 10/10!

They provided a great service very thorough it was a nice experience, thank you Mindcore IT Services! Will definitely use again.

Kristin Santiago
1658443463
The best IT service I have ever received. The staff is incredibly intelligent and open to answering all questions. 10/10 recommend

Brianna Noriega
1658442847
The best customer service! They answered all my questions and were very helpful. Would recommend to anyone!

Jalyssa Marquez
1658434421
I highly recommend Mindcore IT Services to anyone who needs it. From the customer service, to the seamless assistance and communication they provide, I would not call anyone else! They are very accommodating and patient, which is hard to find. They also work diligently within a timely manner. 10/10!

Mindcore was extraordinarily helpful, professional and thorough in addressing my small business needs. They were able to provide me with a communication systems that works best for my business

MIGDARIS LENNON
1658429033
By far the best experience I have had with an IT company. I had the pleasure to speak to Marcos Noriega and he was very patient with me. He took his time and explained everything to me until I fully understood everything. Mr Noriega was very professional. If I ever contact Mindcore I would only hope I get Mr. Noriega again.

Mind-Core has always been very helpful and tentative to us! Response is always very quickly and the support level is outstanding. There is no job too big or too small for mindcore!

I had a great experience with Mindcore IT, got the job done efficiently and in timely fashion.

Is nice working with J he is a nice guy always able to help people.

Mindcore is an excellent company with a great Team! I specifically work with Jon Rodriguez, and he is simply the best at what he does.

Great company that helps improve overall performance and great professional skills on premise.

Explore Mindcore's Cyber Security Services
Cyber threats are always evolving. So should your defenses. Our team will monitor your cyber security 24/7 so that you get the ongoing protection and security you need to be safe. Let us keep your business secure with our expert cyber security services!