Multi-Factor Authentication
Multi-factor authentication (MFA) provides business users with an extra layer of security for their sensitive data and applications. At Mindcore, we offer MFA integration and ongoing support to keep your company in New Jersey or Florida secure.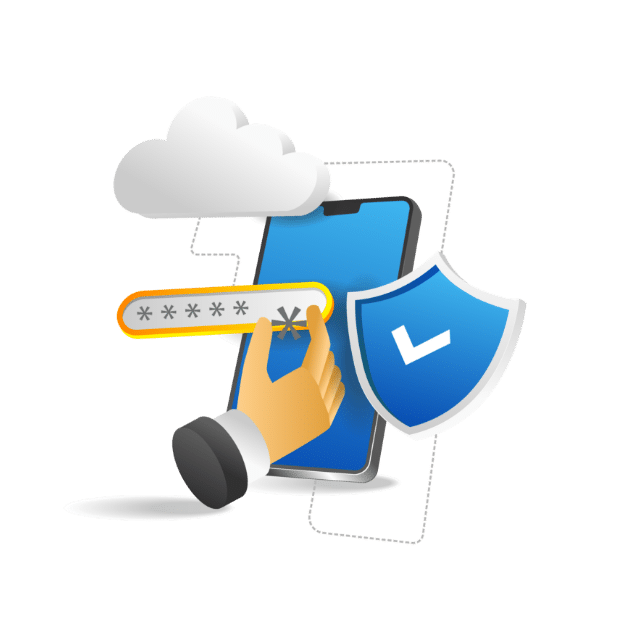 What Threats Does Multi-Factor Authentication Address?
Passwords alone are not secure enough to safeguard user accounts in the current digital landscape. Because of this, companies, governments, and the general public realize the need for multi-factor authentication. According to Microsoft, users who enable MFA will end up blocking 99.9% of automated attacks. The most common threats MFA protects against are:
Social Engineering
Hackers often use psychological manipulation to trick users into giving up their passwords. By posing as an IT professional or other legitimate source, they can earn the trust of a user before asking for login credentials. MFA validates the location and IP of every login attempt.
Stolen Passwords
A traditional password can be used by anyone who gets their hands on it. Most people, including your employees, usually go with easy phrases — the kind that take hackers only minutes to crack. MFA validates the user's identity with a second device after a password is entered.
Key Logging
Hackers can use malware to track and copy a user's password as they type. They track every keystroke and store the information to be used later. The second layer of validation in MFA lets a user confirm that the login attempt is their own and not that of a malicious actor.
Brute-Force Attacks
In a brute-force attack, hackers randomly generate passwords for a specific computer until they find the correct sequence. With MFA, a user is required to validate the login attempt before access is granted.
Phishing Scams
Hackers often use emails that include links to malicious websites to either infect a user's computer or prompt them to enter their password. MFA fights against phishing scams by adding a second layer of security after the password has been entered.
Benefits of Multi-Factor Authentication
The primary objective of multi-factor authentication is to reduce the risk of account takeovers and provide users with additional security for their accounts. Over 80% of cyber breaches happen due to weak or stolen passwords, and MFA can help prevent future incidents. Some of the benefits of MFA include:
Boosted Security
Security requirements and expectations at your organization is a crucial part of any MFA implementation. The primary benefit of using multi-factor authentication is its ability to minimize the risk of cyber attacks and identity theft. The more factors in place, the better.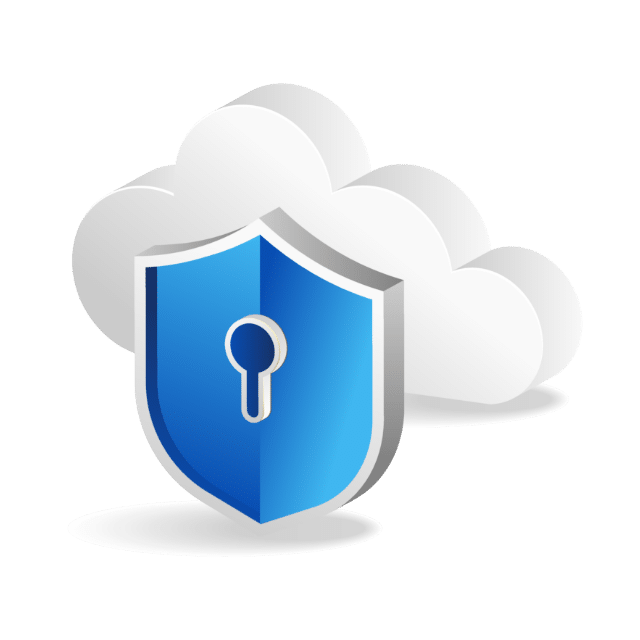 Simplified Log-in Process
Many business owners think that having multiple factors of authentication makes the login process more complicated for employees and customers. However, the added security provided by MFA allows companies to use more advanced login options like single sign-on.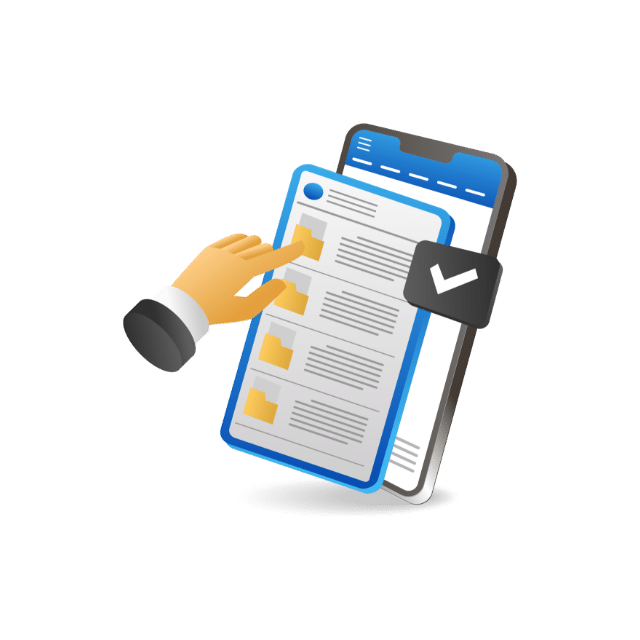 Increased Compliance
Aside from data encryption, many federal and state governments have made it mandatory for businesses to implement MFA for certain situations. This is especially important if you have employees who work with personally identifiable information (PII), Social Security, or financial details.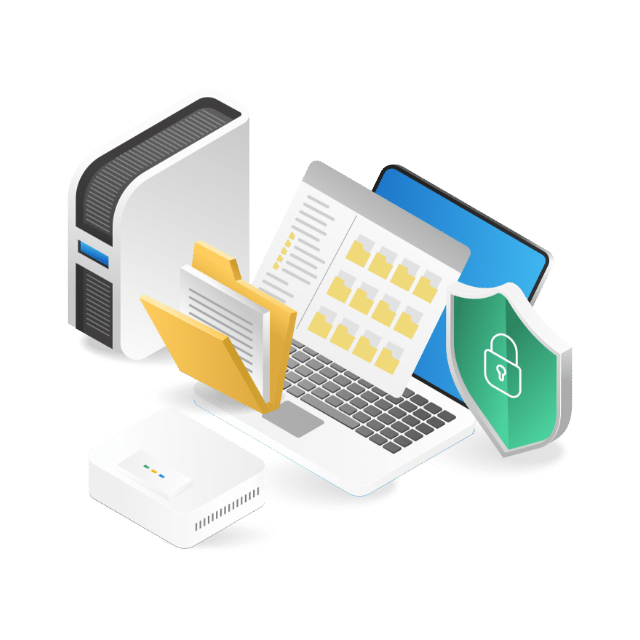 Multi-Factor Authentication Services in NJ & FL
Multi-factor authentication cannot guarantee foolproof security or stop all cyber attacks. However, it can help protect high-value systems and accounts, secure email access, and limit the value of stolen credentials. At Mindcore, we provide comprehensive cyber security solutions, including MFA integration, for companies in New Jersey and Florida. Our IT consultants regularly assess your vulnerabilities to ensure you're always one step ahead of any threat. Schedule a consultation to learn more about MFA or to speak with one of our IT specialists today.
IT Company in
New Jersey
Mindcore Technologies provides IT consulting and managed IT services to companies in New Jersey and throughout the United States. Our office is located in Fairfield, NJ, helping organizations gain a critical competitive advantage with our cyber security services, cloud services, Microsoft 365 solutions, and IT support.
IT Company in
Florida
Mindcore Technologies provides IT consulting and managed IT services to companies in Florida and throughout the United States. Our office is located in Delray Beach, FL, helping businesses solve their IT problems with our cyber security services, cloud services, Microsoft 365 solutions, and IT consulting services. What Our Clients Are Saying
Knowledgeable and patient staff that is dedicated to providing excellent service and working toward a resolution for any potential IT issue you may come across. Highly recommend

Mindcore does a wonderful job with IT services for my company. The rep who set up my computer was friendly and very efficient. I would definitely recommend Mindcore Technologies for your IT and managed network services!

Great company made up of very attentive and responsive people. Hard to imagine anyone else doing it better!

I highly recommend Mindcore for all of your IT/cyber security needs! Great people to work with.

Very professional organization. Very responsive and very timely on all requests. Amazing to work with! Thank you. 🙏

Aurelian Anghelusiu
1663781459
We use Mindcore for additional support when we need it. They are always professional and timely on any project. Would recommend checking them out for additional help or any strategic planning.

Excellent service and excellent staff! My business suffered a short outage and Mind Core IT restored services within minutes. Very grateful they were able to save the day

I have to tip my hat to the staff at Mindcore IT Services. A very knowledgeable and professional staff with great customer service. They were able to fix all current issues, that previous IT administration were not able to solve. They are definitely my go to team!

Working with Mindcore IT Services was an extremely efficient process thanks to Mr. Noriega. He was the absolute best thanks to his knowledge and professionalism. Highly recommend 10/10!

They provided a great service very thorough it was a nice experience, thank you Mindcore IT Services! Will definitely use again.

Kristin Santiago
1658443463
The best IT service I have ever received. The staff is incredibly intelligent and open to answering all questions. 10/10 recommend

Brianna Noriega
1658442847
The best customer service! They answered all my questions and were very helpful. Would recommend to anyone!

Jalyssa Marquez
1658434421
I highly recommend Mindcore IT Services to anyone who needs it. From the customer service, to the seamless assistance and communication they provide, I would not call anyone else! They are very accommodating and patient, which is hard to find. They also work diligently within a timely manner. 10/10!

Mindcore was extraordinarily helpful, professional and thorough in addressing my small business needs. They were able to provide me with a communication systems that works best for my business

MIGDARIS LENNON
1658429033
By far the best experience I have had with an IT company. I had the pleasure to speak to Marcos Noriega and he was very patient with me. He took his time and explained everything to me until I fully understood everything. Mr Noriega was very professional. If I ever contact Mindcore I would only hope I get Mr. Noriega again.

Mind-Core has always been very helpful and tentative to us! Response is always very quickly and the support level is outstanding. There is no job too big or too small for mindcore!

I had a great experience with Mindcore IT, got the job done efficiently and in timely fashion.

Is nice working with J he is a nice guy always able to help people.

Mindcore is an excellent company with a great Team! I specifically work with Jon Rodriguez, and he is simply the best at what he does.

Great company that helps improve overall performance and great professional skills on premise.

Explore Mindcore's Cyber Security Services
Cyber threats are always evolving. So should your defenses. Our team will monitor your cyber security 24/7 so that you get the ongoing protection and security you need to be safe. Let us keep your business secure with our expert cyber security services!