Stressed about the move to Office 365? You're not alone. In fact, Microsoft estimates that almost 90 percent of enterprises already own licenses.
Although most enterprises own licenses, organizations across industries are finding that the deployment of cloud apps challenges even the most adept IT teams. Not to mention the hours of productivity it consumes.
To ease the strain on your IT resources, we've created a way for you to simplify the process. And we're sharing how we do it in this article today.
These powerful solutions not only help you complete migrations and software updates quickly and easily, they also improve security and increase productivity by simplifying access to the critical Office 365 apps that employees use every day.
Faster migration and easier management
Managing a wide range of device types across multiple locations is a challenge for any IT team— especially when you're continually rolling out new software across the organization.
Microsoft will be releasing two updates to Office 365 each year. This is a completely different approach from traditional Office installations.
Let's be honest, having to manually configure programs across each device is a time-consuming process that distracts IT from higher-value work.
Imagine trying to keep up with this rapid release cycle using manual, device-by-device configuration across your entire company. If you fall out of support, your entire system can be at risk.
What we do, is create a cloud workspace that allows you to centrally manage these updates, so your IT team's time isn't consumed with patch management. Our solution also lets you test your system's interoperability with Office apps to ensure usability before you go live.
With Mindcore's secure digital workspace, you can also federate identity management for people working outside the office by enabling single sign-on access to core applications. Every user can access the same cloud services from wherever they're working and get a great experience, no matter what device and network they use.
Better security
As everyone has realized, apps are potentially the weakest point in an organization's security profile—especially if they are cloud-based, mobile or both.
By using a secure digital workspace, you can deliver Office 365 and other SaaS apps securely and ensure the information residing in them is protected, no matter who on your team has access or where they use it.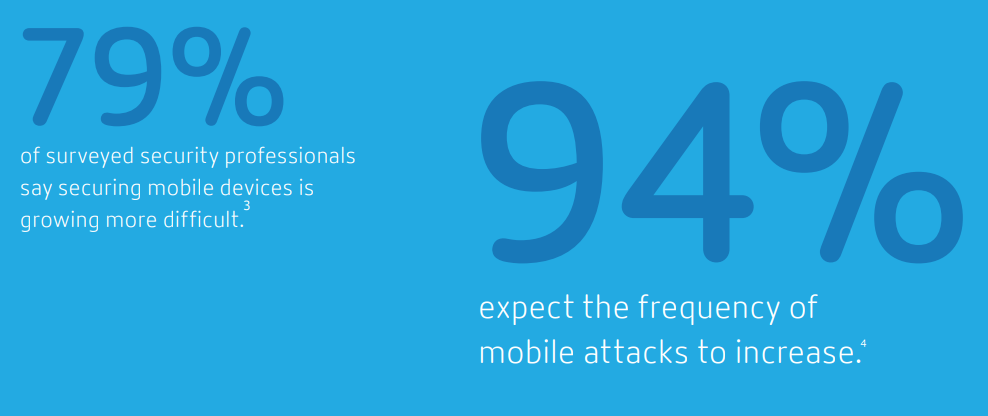 Better yet, you can securely deliver these apps to the wide range of corporate and personal devices that your disparate employees and users are relying on every day.
If apps are the weakest point, then poor contextual access control policies are a close second. Even with strong passwords and authentication measures in place, an employee can infect your whole network if their device is out of security compliance.
The risk is even greater when you bring BYOD into the picture. Our workspace takes into consideration the user's location, the status of their device, and other factors before granting access to Office 365.
Better network reliability
Applications that run in the cloud work best with continuous connectivity. This can be hard to deliver across dispersed teams, as latencies vary by location, device, and even by the day.
To keep business-critical apps up and running with a great user experience, our Networking technology creates a map of the network topology, then uses it to direct our Workspace traffic through the best available routes.
Mindcore's Workspace ensures network resiliency and always-on connectivity using SDWAN technology.
SDWAN aggregates multiple Internet links, then measures latency, jitter, and loss to create a map of the network underlay. This map is then used to direct each application to the best path to ensure a high-quality user experience, even for challenging applications like Skype for Business that demand real-time call quality.
Increased workforce productivity
IT teams are keenly aware that the best solutions will fail without user adoption. No matter how secure and simple to manage a solution may be, it can only drive value if it's adopted by your employees. That's why a simple, streamlined user experience is crucial.
Users expect a simple, consistent experience wherever and however they work, including the ability to access and share data on any device.
Mindcore's Workspace provides a single, consumer-easy front end to access all kinds of apps, including Office 365, web, SaaS, virtualized, and mobile. The same experience adapts to any device, whether on desktop, tablet, or smartphone.
With our Workspace, all files and documents are readily available on any device, with a single view across every data source—even within virtualized environments. In fact, many customers have started using the OneDrive for Business storage entitlements included in their Office 365 subscription only after discovering that it integrates with well with our Workspace.
For even greater flexibility and choice, the enterprise file sync and sharing technology is now integrated with Office 365 Teams, the new chat-based workspace in Office 365. As a result, in addition to the OneDrive and SharePoint storage included in Teams, which gives every channel a SharePoint folder, users can now share and collaborate on files with Mindcore's Workspace.
Mobile and desktop users can easily collaborate on large files without the need for FTP or VPN. Advanced digital rights management, e-signature, and real-time workflows allow people to be productive with just a single URL in minutes, eliminating the need for costly alternatives.
Ready to make the most out of your move to Office 365?
Mindcore's Workspace helps organizations make the most of their move to Office 365 by simplifying migration and ongoing application lifecycle management.
The solution solves key security challenges related to cloud-based delivery, streamlining administration and ensuring a simple, highly productive experience for users. Increased IT efficiency helps you control costs.
Microsoft Office 365 plays an important role in every organization's digital transformation agenda, and Mindcore helps you maximize that investment.
To get more out of Office 365 with our Digital Workspace solution, contact us at info@mind-core.com or call us directly at 973-664-9500 ext 4.