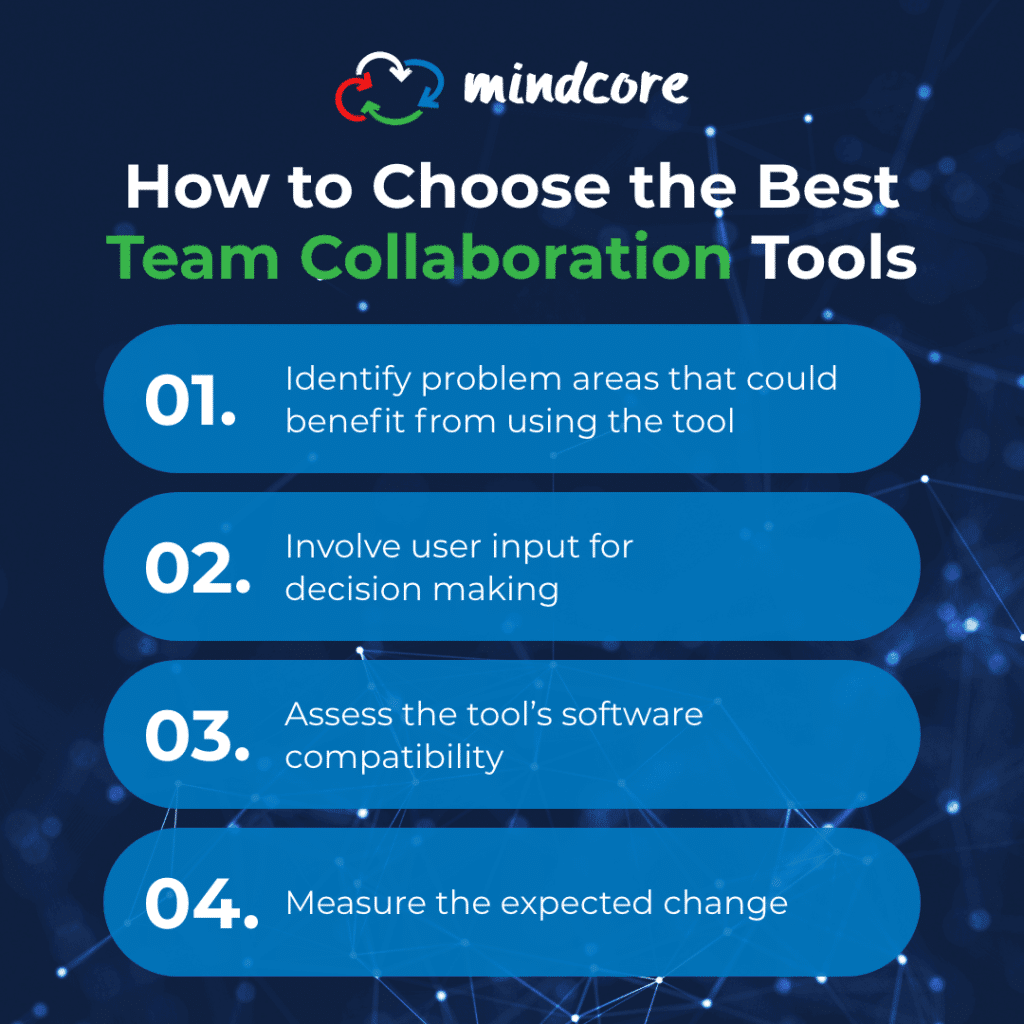 Team collaboration tools can benefit your business in many different ways. They mainly help to increase efficiency, productivity, and competitiveness. By having collaboration software in place, employees can easily contribute to the workflow regardless of where they are. The software can either be used by an individual or a team to achieve a particular goal. The market is flooded with a wide variety of options. However, the question of how to choose the right tool remains a challenge. Here are four tips for businesses, small and large, looking for the best team collaboration tool to support their goals and objectives.
1. Identify problem areas that could benefit from using the tool
Whether you're a startup or a large enterprise, your business is likely to have areas of improvement or a specific problem you're looking to solve. First, you need to understand how your team works – do they operate within a structured or unstructured environment? You can identify the gaps that need to be addressed once you have a better understanding of your team's workflow. Is your focus on better security, ease of use, attractive features, or something else? If it's security, you may consider utilizing Microsoft Teams for your business. When you have clear goals, you can gauge whether your current system is working for you or if something is missing.
2. Involve user input for decision making
Take the time to chat with your employees, prospects, and existing customers to determine which team collaboration software will work best for your company. Involving users in the selection of your team collaboration tool will ensure a quicker onboarding process with fewer incidents and minimal room for costly rejection. In some cases, people will choose tools based on familiarity. The key is to provide users with some education to help them understand how certain collaboration features work and how they can be valuable.
3. Assess the tool's software compatibility
Before you settle on your decision, you must consider if it will be possible to deploy the solution in light of your current software infrastructure. Remember, there are other systems in place that need to be integrated with the new system. Always go for a collaboration tool that is open and flexible to avoid syncing and compatibility issues. It is important to choose a system that will make it easy to share data and information across the entire organization quickly and effectively. Even if it means paying more upfront, you'll want to prioritize more of the features and functionality that are essential to your unique business needs.
4. Measure the expected change
When implementing a new team collaboration tool, you should expect to see some impact within your organization. The idea is to ensure that your solution makes users' lives easier – not the other way around. Create a timeline with clearly defined performance metrics you would like to see improve. If the tool is not working, you can always change it down the road. However, it's crucial to do your due diligence and in-depth research beforehand so you can save as much time and money as possible.
Enhance Your Collaboration with Mindcore
Mindcore provides companies in New Jersey and Florida with highly customized IT solutions to enhance their technology capabilities. If you're looking for a comprehensive team collaboration tool, we can offer thoughtful recommendations based on our knowledge of the industry and the goals you want to achieve. Schedule a consultation with us today to learn more about our IT services.