Since the explosion of functions and solutions provided by the cloud occurred, an inevitable holy grail for businesses was true unified communications. Unified communications, at its core, seeks to combine voice calling, messaging, video conferencing, audio conferencing, and screen-sharing capabilities, along with a centralized and streamlined business workflow system. The end result a more seamless business workflow that impacts every aspect of your company, simplifying everything you do and increased productivity.
This has generally worked for internal processes or video conferences. But when increasing the complication of workflows and IT operations during the pandemic, standard cloud phone options are no longer cutting it for most businesses who need to be agile in every single communication channel. This is why we are proud to provide Microsoft Teams phone solutions to all of our customers.
The Benefits of Switching Your Phone System to Microsoft Teams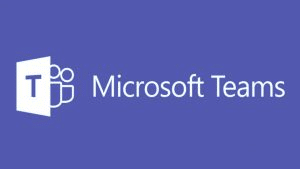 In 2017, Microsoft announced the transition from Cloud PBX to Microsoft Phone System. Multiple business subscriptions to Office 365 came with the phone service included, and simply required the selection of a calling plan. Since then, Microsoft Teams has taken over duties previously handled by Skype for Business, and the result has been highly positive. With the right setup, you barely need to depart from Teams for any communication flow.
With Microsoft Teams, you get collaboration capabilities for:
Chatting
Setting up Teams and Channels
Discrete communications for each channel and team
Document storage and access through SharePoint
Online Video Calling and Screen Sharing
Online Meetings
Audio Conferencing
Full Telephony through Microsoft 365 Business Voice
Microsoft Phone Call Quality
Since switching over to Microsoft Teams for their call solution, we've seen rave reviews from our clients, and had excellent results ourselves. This has included a review after several months of extremely heavy use. The crucial thing to remember for proper call quality is to not rely on a WiFi connection. Ideally, you will have a fiber Internet connection with the computer hooked up directly via an ethernet cable. To ensure that your computer is always relying on the wired connection, make sure you turn off the Wifi connection.
Microsoft Teams Versatility
The beauty of Microsoft Teams is that even if you aren't at your desk, the Microsoft Teams app enables you to take your business line with you anywhere. By renting business access to an employee's personal cell phone, you can have a business number provided to your clients rather than their personal phone number. Say goodbye to an actual inventory of business cell phones – just pay part of your employee's phone bill and run operations through the Teams mobile app. We can also set up after-hours call solutions that will operate the same way but also integrate emails, text messages, and project tickets.
The Best Work From Home Business Phone Solution
Between COVID and boosting morale, finding a seamless solution for every employee and business partner working from home is a necessity for most businesses. With a Microsoft Phone plan, Office 365, and proper migration of your files to the cloud, you can enjoy workflow and productivity increases like we at Mindcore never thought were possible until recently.
Business Continuity and Disaster Recovery
The phone aspect of Microsoft Teams is not going to be at the root of most business continuity and disaster recovery benefits that you'll get from the Office 365 ecosystem. But by adding a phone solution through Microsoft Teams, most businesses can work anywhere in case something goes awry. All you need is a firewall, an internet connection (ideally wired), and maybe a multi-function printer to go along with your computer. Furthermore, by utilizing Teams to the fullest, you can watch your regular IT needs plummet.
Migrating Your Phone System to Microsoft Teams – What You'll Use
The switch to Microsoft Teams is a painless one, regardless of whether you're working with a small, core team or need heavy use for a call center. Depending on what your needs are, Polycom phone systems can provide you with a physical desk phone, but most prefer to utilize headsets with the Microsoft App.
For regular team use, Jabra's Evolve series has wired and wireless solutions that come in both single and dual-ear configurations. They also provide earbud and on-ear options, depending on your comfort preferences, along with noise-canceling capabilities. These start at a $100 price point and go up noticeably from there. While there are cheaper options, they are not recommended for teams that are regularly needing to utilize their headset.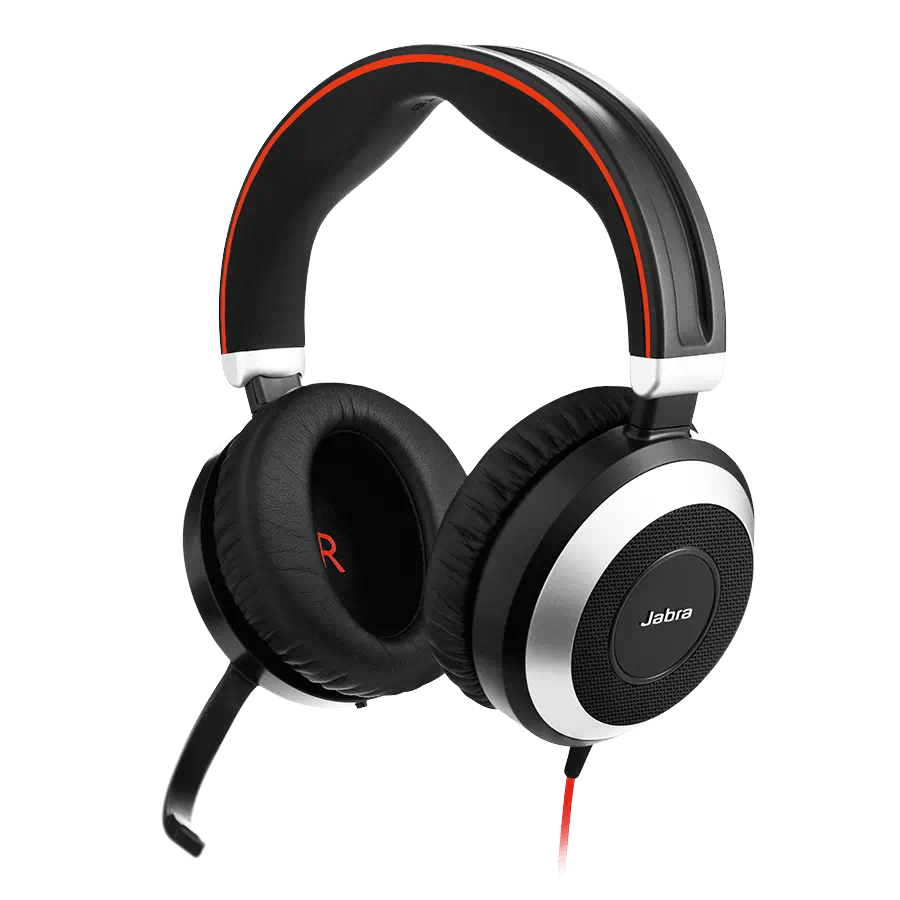 Jabra Evolve 80 Over-ear headset.
In addition to headsets, office options such as Meeting Owl and Jabra's wireless speakers serve very effectively for video communication and audio-only conferencing.
Pro Tip: If you plan on ordering headsets on your own, make sure you pay attention to the SKUs.
Migrate Your Business to Microsoft Teams
Mindcore strongly believes that any business can see productivity, reliability, and morale improvements by switching IT operations to the cloud and deploying a Unified Communications model in your company. If you're ready to truly experience digital transformation, contact us today and we'll curate the exact solution you need.