With the new normal caused by COVID-19, Microsoft has continued to release updates on a regular basis, not only to improve the scalability of its Microsoft Office cloud infrastructure, but also its functionality.
Nine months after the world turned itself upside down, one thing has become clear – Microsoft Teams has positioned itself as a crucial tool for optimizing work from home workflows, and it's what we at Mindcore recommend to each of our clients.
Many businesses will often decide to adapt a tool but never quite implement it properly. To help, here are a few quick tips and considerations that we've found we commonly address with our clients when it comes to Microsoft Teams.
Setting up a Meeting in Microsoft Teams – Troubleshooting
By now, every business has probably experienced certain employees – or themselves – dealing with issues related to demands for bandwidth and latency during calls. Since many people prefer to utilize the blurring option for their background, this can cause further strain.
We've been recommending taking extra steps in preparing clients, particularly when dealing with a new network. The best route is usually simple – setting up a test call. Teams makes this nice and easy by accessing Settings, then Devices. You'll see that between your different audio input/output settings and your camera, a "Test Call" option is conspicuously provided.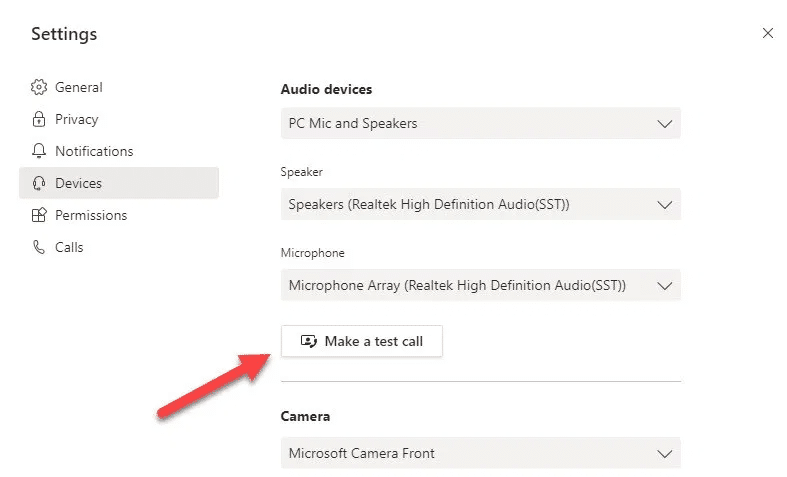 The test call will be made to a bot, that way you're never needing to rely on another person to accept the call. You can get responses from the bot and even record some words before playing it back for quality assurance.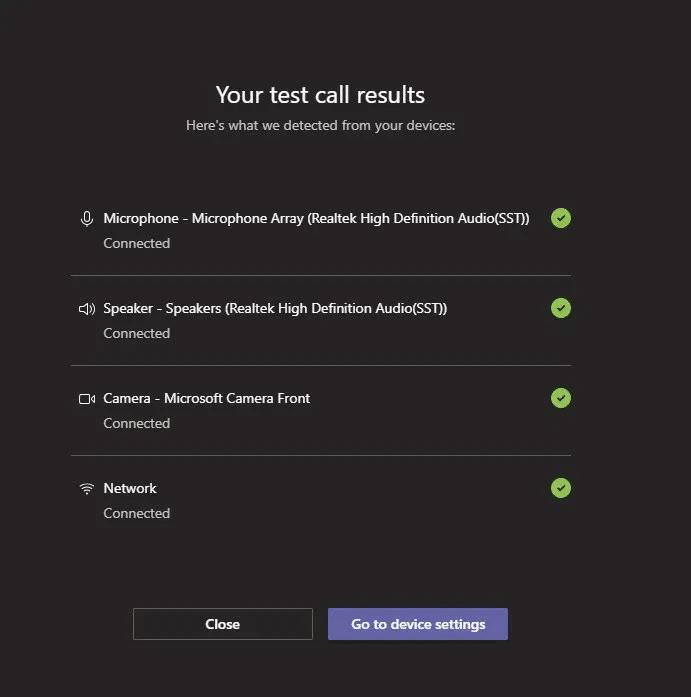 If you find that your video and call quality is substandard, sticking to just audio is going to allow for the best communication.
Bonus Tip: Manage Your Meetings Like a Pro
This is super fundamental etiquette to consider, but everyone has become more relaxed in terms of professionalism since the advent of remote working policies. Consider these to be core commandments for your team, whether it's a client call or internal meeting.
BE ON TIME
Set ground rules for the meeting, particularly the questions. Is the presenter going to take questions at the end? Is it an open meeting where discourse amongst everyone is encouraged? Make sure everyone's on the same page on your team before the meeting gets underway. Having an established meeting host handle this every time ensures that each meeting will be consistently handled correctly.
Silence is golden. Mute all people except the host to start, and silence your phones.
Recording meetings is an invaluable way to make sure that meetings are as productive as possible. But make sure that people are aware that the meeting is being recorded, and always ask ahead of time.
Rather than interrupting a meeting with a question or a file while a presenter is speaking, make sure that people utilize the chat functionality to post questions or provide links. This will encourage more seamless flow within the presentation, ensuring both effectiveness and efficiency.
Keeping Your Microsoft Teams Calls Secure
Microsoft's Teams video call has a default participant base of 250, but you can also scale up even further with Teams Live Events, which can host up to 10,000. Teams is already the preferred choice of several organizations due to its improved security over Zoom, but it still helps to make sure your conditional access policies are up to date.
You can update your conditional access policies within the Azure AD like you normally would. Simply access through the Conditional Access – Policies option, choose New then Cloud Apps or actions, and select your Office 365 Suite.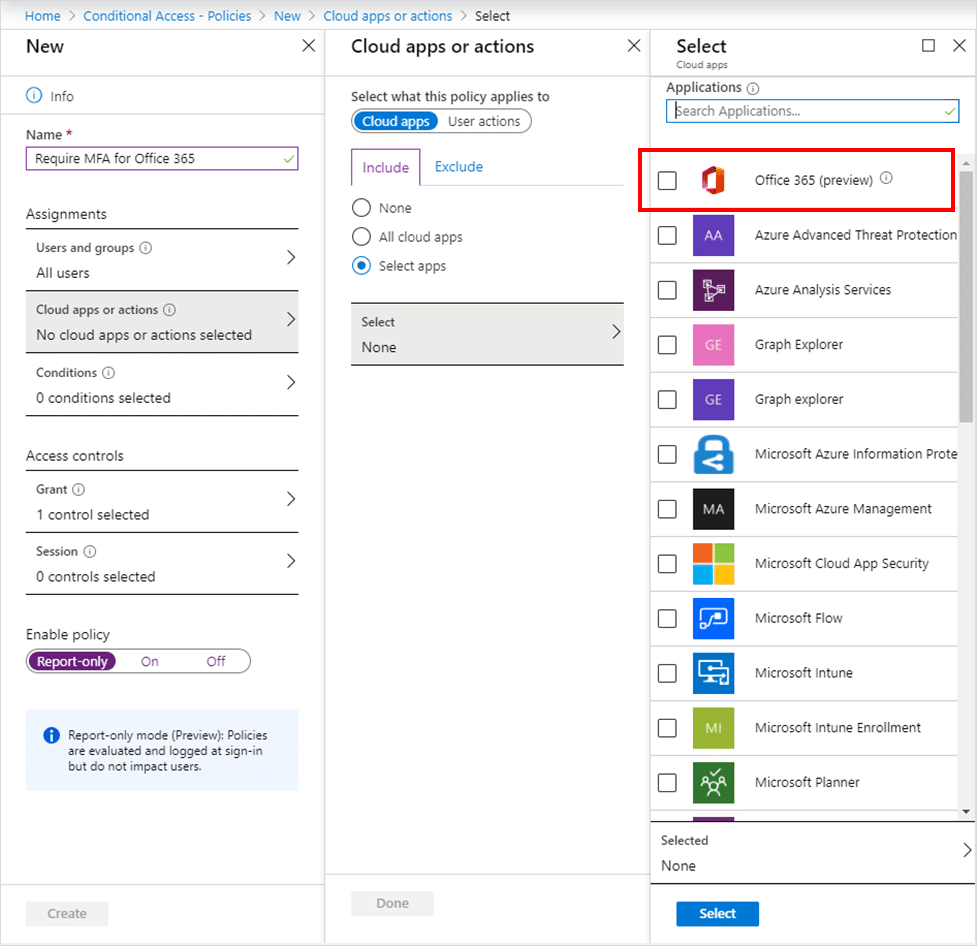 Once your policy has been properly set up for your tenants, you can be much more confident about the level of protection your Microsoft Teams and Office 365 are being provided.
Microsoft Teams Chat Etiquette
99.8% of your workforce has likely utilized some sort of chat client, but not everyone is used to routinely needing it for the workplace. Here are some base tips for improving your chat workflow.
Start every new topic with a Subject.
Use reactions to agree with a point, rather than clogging the conversation with several written replies.
Use the announcements just for announcements, not every new topic.
Only use @Team or @channel commands when absolutely necessary.
The important mark can make a difference for clearly highlighting critical information.
Keep channels on topic. If you need to discuss something private with someone, keep it to a personal chat.
Keeping Documents Organized within the 365 Ecosystem
First – if you haven't already, it's time to migrate your document servers on-site to the cloud. The best way you can do this is using SharePoint Online. Next, don't skimp on proper training and education of OneDrive for Business and its sync client. These are going to be a major failsafe for your business if there are unforeseen network outages.

For more advice and tips on integrating your file organization and Microsoft Teams collaboration, please don't hesitate to contact us at Mindcore today. We're happy to hop on a call and discuss it with you – we can cover the use of Office 365 sensitivity labels, all the way to data loss prevention policies.